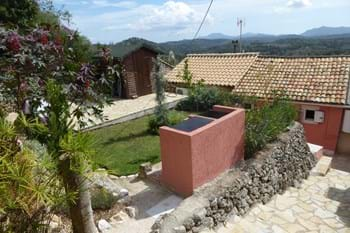 85,000 €
THE COLLIES, Skripero, Corfu
2 Beds
1 Bathroom
2 Receptions
102 m2
150 m2
This house presents the rare opportunity to acquire a village home with a garden. It has been beautifully renovated and improved by its present owner to a very high standard and has long distance southerly views over rooftops to the valley. Ready to move into!
Ref: 11492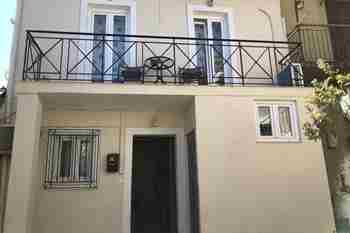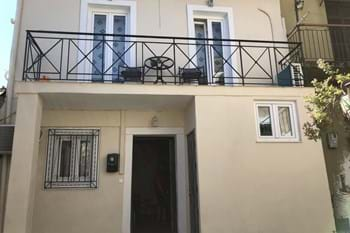 85,000 €
SINARADES VILLAGE HOUSE, Sinarades
2 Beds
1 Bathroom
1 Reception
70 m2
10 m2
A pretty, newly modernised village house in the traditional village of Sinarades. The village has a taverna, mini market and is only 10 minutes drive down to the fabulous beach at Agios Gordis.
Ref: 16726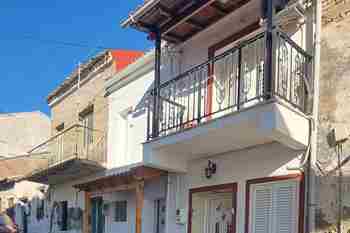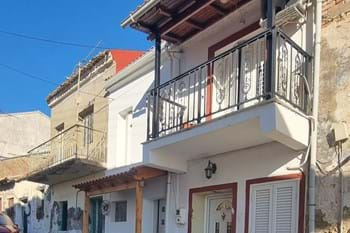 85,000 €
PERIVOLI COTTAGE, Perivoli
1 Bedroom
1 Bathroom
1 Reception
A pretty cottage in the centre of Perivoli, close to all amenities and beaches.
Ref: 19029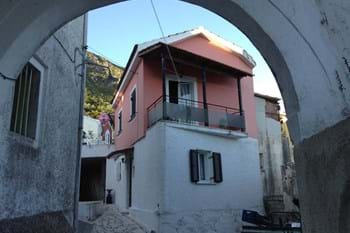 80,000 €
MOURETO HOUSE, Spartilas, Corfu
This village house is right in the centre of the traditional village of Spartilas.
Ref: 11329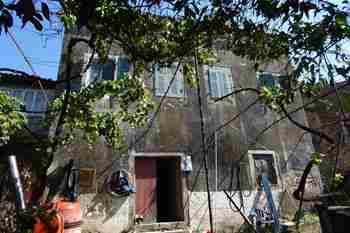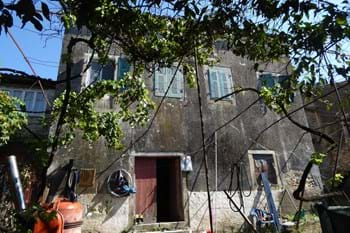 80,000 €
VENETIA HOUSE, Ano Korakiana, Corfu
Venetia House is a classic example of a Corfu village house - inside it has many original features such as beautiful wooden double doors and hard-wood beams to the lower floor ceilings. It also has a good sized garden and lovely south facing views.
Ref: 11350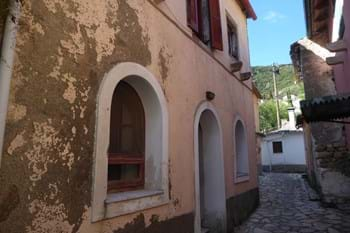 80,000 €
HAMLET COTTAGE, Doukades, Corfu
2 Beds
1 Bathroom
84 m2
100 m2
Ready to move into, Hamlet Cottage is situated in an alleyway within walking distance of the popular village square in Doukades. Included in the price is a paved "garden" area just around the corner.
Ref: 11525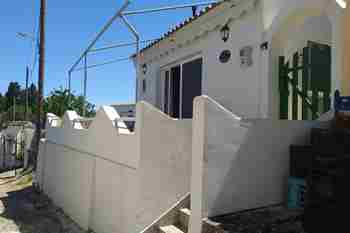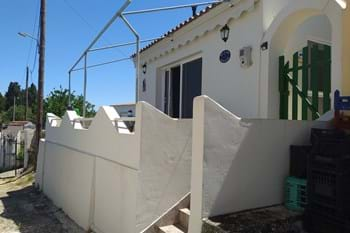 80,000 €
LINDA'S BUNGALOW, Rachtades
1 Bedroom
1 Bathroom
1 Reception
54 m2
100 m2
A recently renovated bungalow in the heart of Rachtades village.
Ref: 17887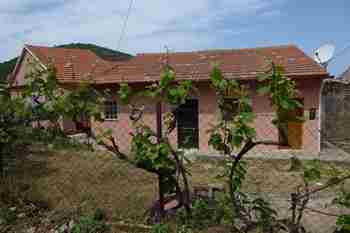 78,000 €
ANO LAFKI HOUSE, Lafki
2 Beds
2 Baths
2 Receptions
176 m2
255 m2
Presently divided into two almost identical houses, one half has been completed and is occupied and the other house needs completion. With a lovely garden at the rear and balconies to the front overlooking the view.
Ref: 11090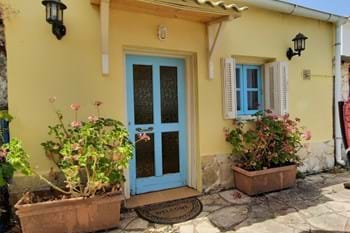 75,000 €
PATIO COTTAGE, Agios Martinos
2 Beds
1 Bathroom
52 m2
30 m2
Pretty small cottage, recently renovated, in a popular village close to Acharavi, with great sea views and a bargain price.
Ref: 10050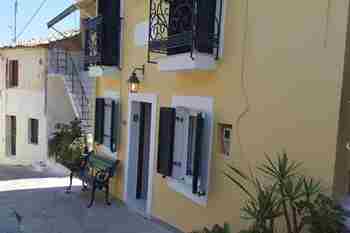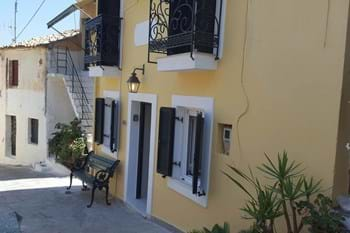 75,000 €
KINOPIASTES COTTAGE, Kinopiastes
2 Beds
1 Bathroom
1 Reception
50 m2
A pretty 2 bedroom cottage in a popular village (which boasts one of Corfu's best known restaurants) only 15 minutes drive from Corfu town, and offering easy access to beaches on both east and west coasts.
Ref: 10939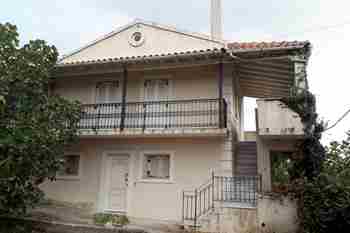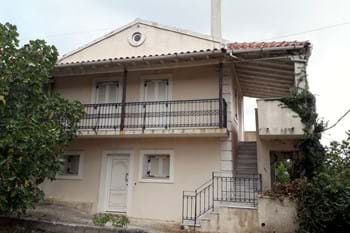 75,000 €
OLD AND NEW HOUSE, Sokraki
A large, partly renovated house with nice sea views.
Ref: 17781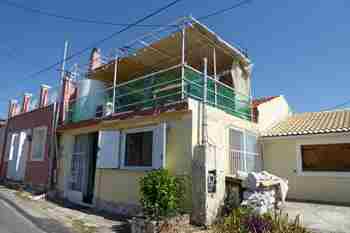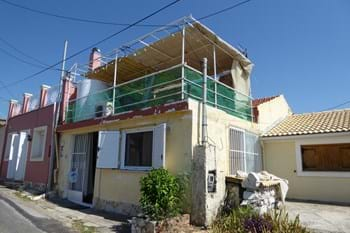 70,000 €
VIEWPOINT HOUSE, Porta, Corfu
3 Beds
1 Bathroom
1 Reception
82 m2
200 m2
This old house is part of a terrace and has been modernized by its present owner for use as a summer holiday home. What we would call an 'ugly duckling', it has loads of potential, and the view to the sea and Corfu town is superb. It also has a good sized garden to the rear and a shed.
Ref: 11292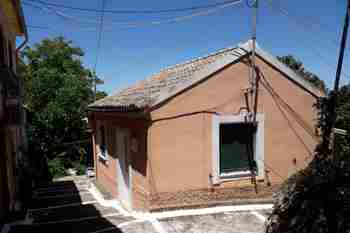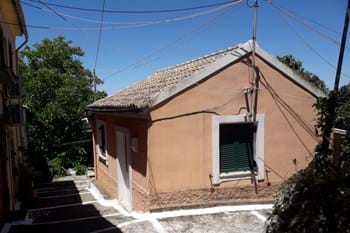 70,000 €
VILLAGE HIDEAWAY, Kastellani Mesis
1 Bedroom
1 Bathroom
1 Reception
48 m2
114 m2
A cosy hideaway situated near to the village square of Kastellani.
Ref: 17916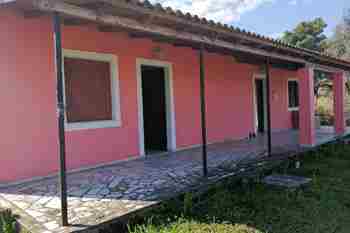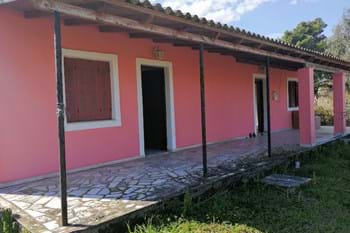 70,000 €
SPITAKI APARTMENTS, Roda
2 Beds
2 Baths
2 Receptions
60 m2
300 m2
An ideal summer house just a few meters from the beach of Roda on the North of Corfu.
Ref: 19058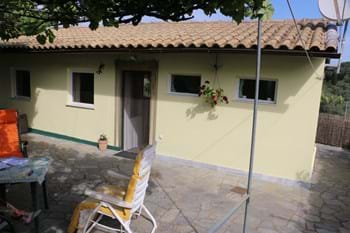 69,000 €
LEMON TREES COTTAGE, near Boukari, Corfu
1 Bedroom
1 Bathroom
1 Reception
35 m2
110 m2
A charming detached studio cottage of character only 5 minutes drive from the popular seaside village of Boukari. The house is in a secluded location in a traditional village with its own fenced and gated garden and uninterrupted views down to the coast.
Ref: 12541