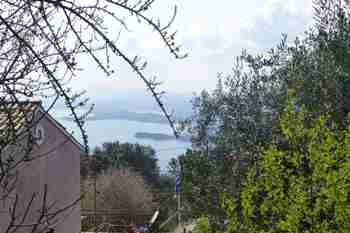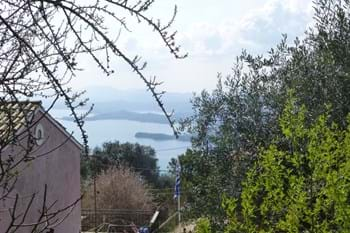 50,000 €
LAND FOR SALE, Spartilas
We have a selection of land for sale in and around the traditional village of Spartilas. Prices start at 35 000€. We work closely with a team of builders and tradesmen who can carry out the building project to your specification. Below you may download a brochure for each plot with more information and photographs.
Ref: 11422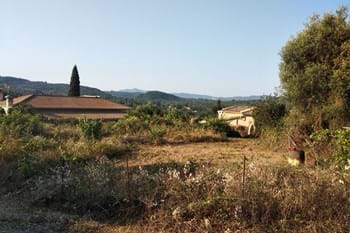 50,000 €
KOUTSANDRI LAND, Ano Korakiana, Corfu
420 m2
On the outskirts of Ano Korakiana but still within the planning zone, this is a lovely plot with beautiful sea and mountain views.
Ref: 12608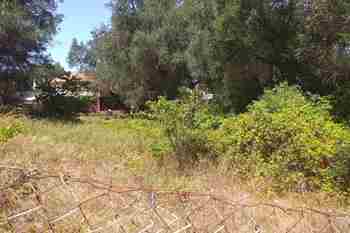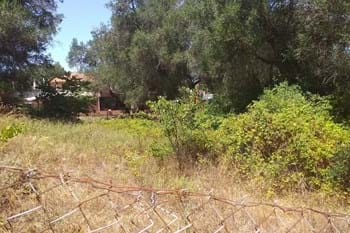 50,000 €
COLOMBO LAND, Makrades
1034 m2
Roadside plot of land adjacent to a café/bar in the village of Makrades. The plot is fenced and gated.
Ref: 12618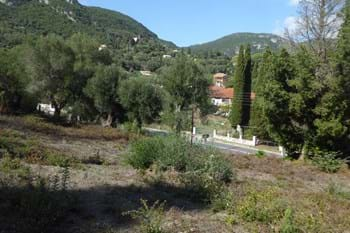 50,000 €
MOUMOURI LAND, Doukades, Corfu
1600 m2
A plot of land on the road up to Gardelades, with viewing across the mountains.
Ref: 13639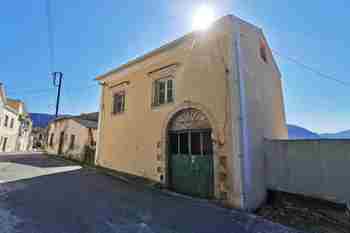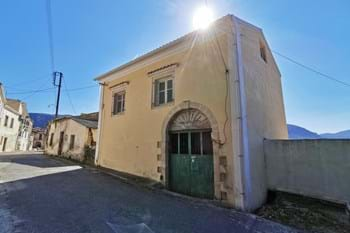 50,000 €
PAPPOUS HOUSE, Choroepiskopi
105 m2 25 m2
A very unusual and interesting renovation project with fabulous views in the village of Choroepiskopi.
Ref: 14689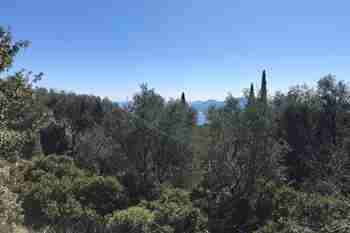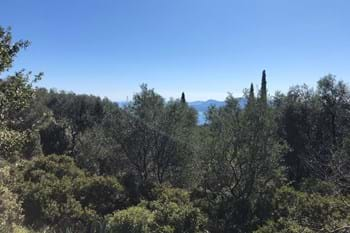 50,000 €
VOUNI LAND, Spartilas
2000 m2
In a quiet area just above the village of Spartilas is a hidden plot with the potential for a lovely build with sea view.
Ref: 14691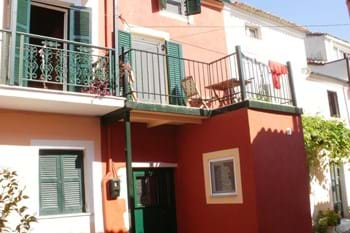 49,995 €
STAIRCASE COTTAGE, Chlomos, Corfu
3 Beds
1 Bathroom
1 Reception
80 m2
This recently renovated 3 bedroom village house in a pretty traditional hilltop village, is totally ready to move in!
Ref: 10801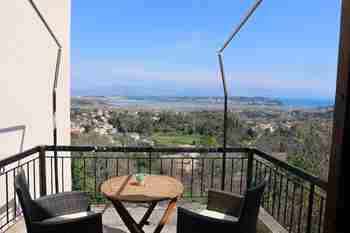 49,995 €
LAGOON VIEW COTTAGE, Viros, Corfu
1 Bedroom
1 Bathroom
1 Reception
60 m2
This 1 bedroom, two floor terraced cottage has its entrance on to the upper floor which is where the bedroom is situated, with French doors onto a balcony with stunning views over Corfu Town and to the coast.
Ref: 10905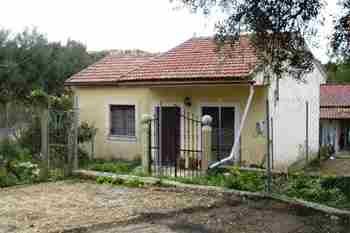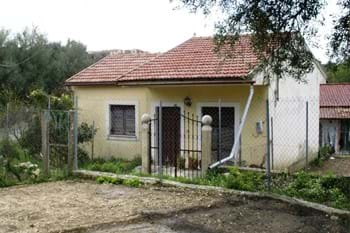 48,000 €
GRANDPA'S HOUSE, Makrades
1 Bedroom
1 Bathroom
1 Reception
53 m2
195 m2
Sweet detached bungalow with garden just a few steps from a narrow surfaced village road.
Ref: 10459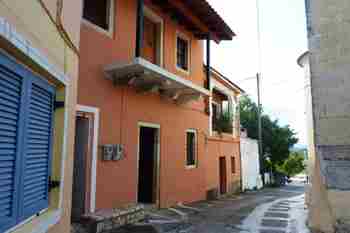 48,000 €
CHURCH SQUARE HOUSE, Kanakades
2 Beds
2 Baths
1 Reception
125 m2
With all of the structural work already completed, this lovely old house is in need of finishing off to its new owners' requirements. In the heart of a very traditional village, it has lots of character.
Ref: 10700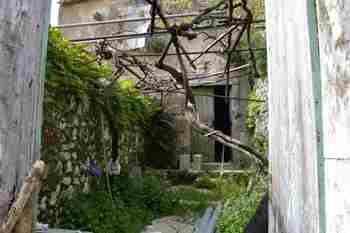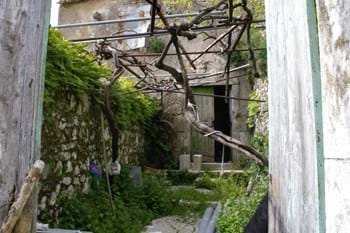 45,000 €
TOP OF THE HILL RUIN, Makrades
120 m2 220 m2
Sunset views over the sea and offshore islands from the garden.
Ref: 10458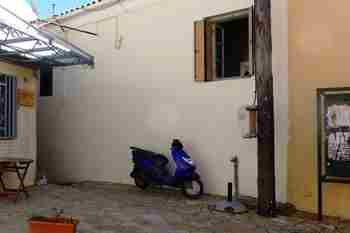 45,000 €
ARKOUDAINA HOUSE, Ano Korakiana
2 Beds
1 Bathroom
1 Reception
90 m2
This house is right in the centre of the traditional village of Ano Korakiana - perfect for absorbing real Greek life on your doorstep. Ready to move into, this property has been carefully restored by its owner.
Ref: 10756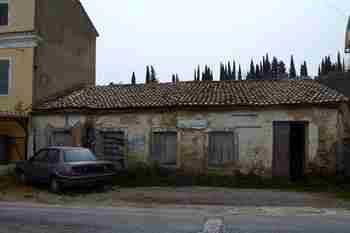 45,000 €
THE OLD CARPENTER'S SHOP, Kinopiastes
102 m2 40 m2
The Old Carpenter's Shop is a pretty, traditional stone building on the roadside near the village of Kinopiastes to the west of Corfu town. It needs full renovation, but it is easy to imagine how lovely it could be - either as a home or a workshop/café. There is a small yard to the rear.
Ref: 11394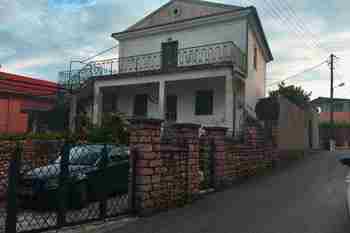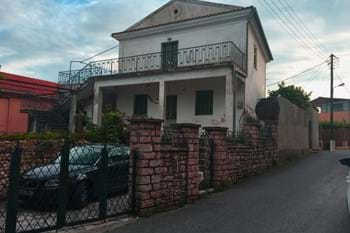 45,000 €
BARBARA'S HOUSE, Spartilas, Corfu
On the edge of the village of Spartilas, this house has plenty of room to provide a year round home and space outside for parking.
Ref: 11438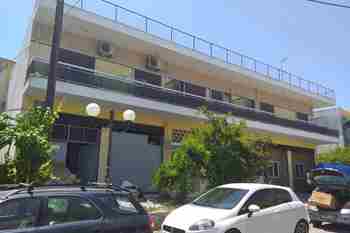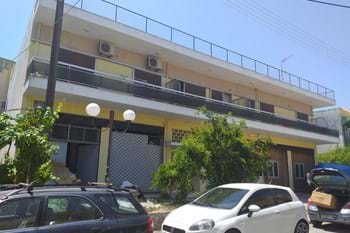 45,000 €
KONTOKALI APARTMENTS, Kontokali
1 Bedroom
1 Bathroom
29 m2
100 m2
These three apartments are right in the centre of Kontokali, with the Marina and all facilities close by.
Ref: 12580