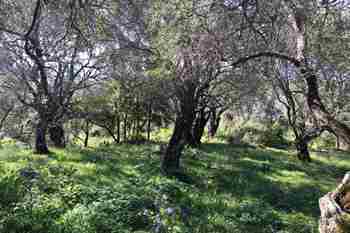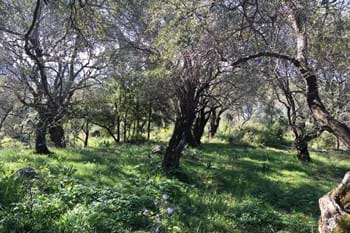 65,000 €
MIRAGE LAND, Spartilas, Corfu
1726 m2
Just imagine... a lovely three bedroom home in this quiet plot near Spartilas.
Ref: 11498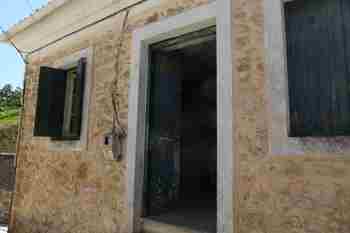 65,000 €
LITTLE STONE HOUSE, Makrades, Corfu
2 Beds
1 Bathroom
1 Reception
82 m2
This is a really pretty part renovation of a village house just a few paces from the village coffee bar and shop. It needs completing to make a two bedroom house.
Ref: 12604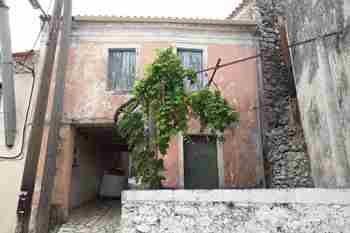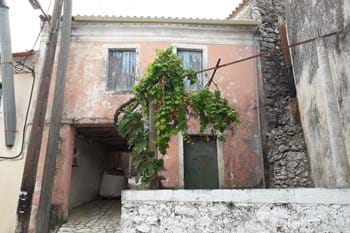 65,000 €
FAIRYTALE HOUSE, Sokraki
A deceptively large village house in the centre of Sokraki.
Ref: 17782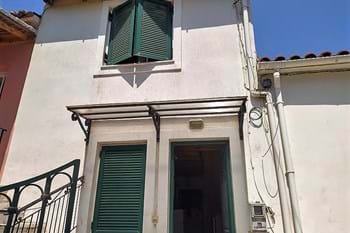 65,000 €
ALLEY APARTMENT 1, Agraphi
1 Bedroom
2 Baths
1 Reception
60 m2
20 m2
A 3 floor semi-detached property with great views over the valley and the sea.
Ref: 17923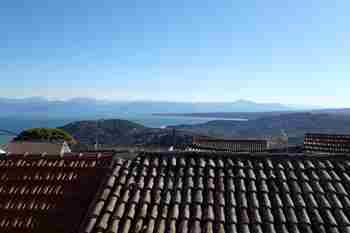 65,000 €
ROOFTOPS HOUSE, Chlomos
A pretty village property, in need of full renovation, in a little square in the village of Chlomos, with views across the village and down to the sea. The hilltop village is one of the island's most attractive, and is only 10 minutes drive down to the east coast.
Ref: 19033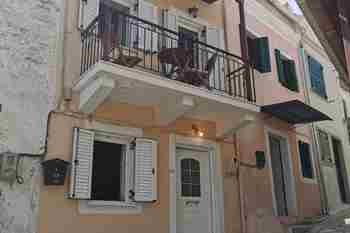 65,000 €
STEPS COTTAGE, Chlomos
2 Beds
1 Bathroom
1 Reception
90 m2
A deceptively spacious house in the middle of a picturesue village, this is a well renovated traditional cottage, ideal as a holiday home, or rental. The village is well known for its pretty streets and is only a few minutes drive down to Messonghi village and the beach.
Ref: 20182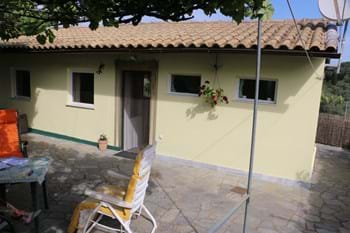 64,995 €
VINE COTTAGE, near Boukari, Corfu
1 Bedroom
1 Bathroom
1 Reception
35 m2
110 m2
A charming detached studio bungalow only 5 minutes drive from the popular seaside village of Boukari. The house is in a secluded location in a traditional village with its own fenced and gated garden and views down to the coast.
Ref: 12541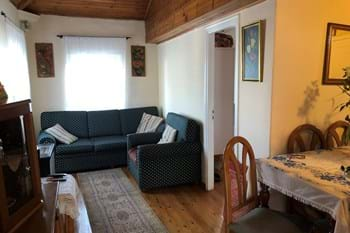 63,000 €
10 STEPS COTTAGE, Agios Mattheos
1 Bedroom
1 Bathroom
1 Reception
38 m2
8 m2
Small cottage just off the main street in the popular village of Agios Matheos, this is an ideal holiday retreat, only a few minutes drive from the long sandy beach at Paramonas.
Ref: 13662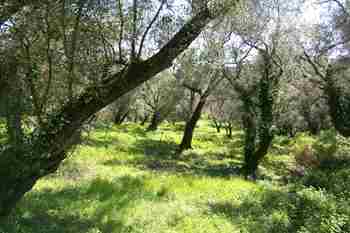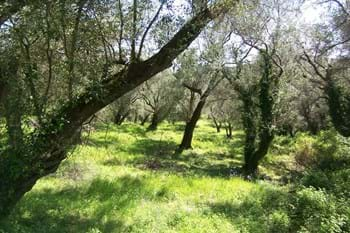 60,000 €
BELLA LAND, Ano Korakiana
2500 m2
Building land for sale on the eastern side of the village of Ano Korakiana. With part of the plot falling within the village boundaries, it would be permitted to develop the land quite intensively.
Ref: 10104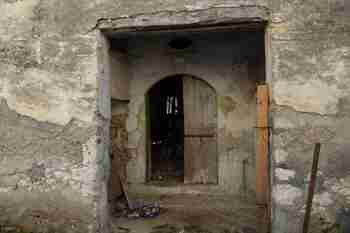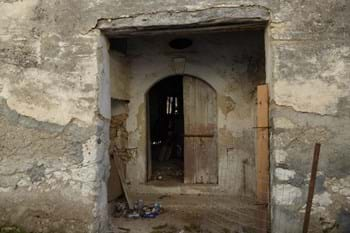 60,000 €
BODZO MANSION, Skripero, Katohori
250 m2
Bodzo Mansion is a large stone house in need of renovation. It has a traditional stone-columned balcony and potential for a larger roof terrace at the rear.
Ref: 10243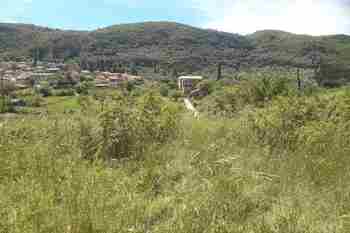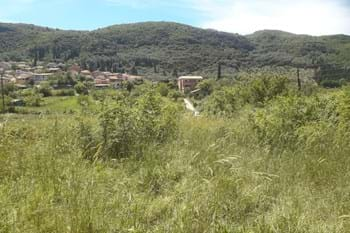 60,000 €
TETRADI LAND, Doukades
2400 m2
Likely to be popular because of the location, Tetradi Land offers edge of village privacy, but is still within an easy walk of the village of Doukades with its tavernas, village shop and traditional bakery.
Ref: 11347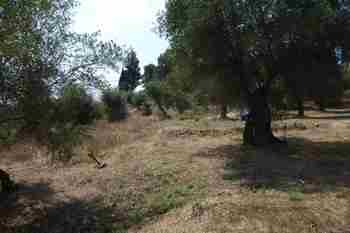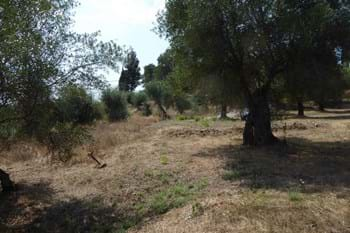 60,000 €
KALOGRIES LAND, Pelekas
3472 m2
Quietly located in the central part of the island, close to Aqualand, this economically priced plot of land is just a short drive to the pretty hilltop village of Pelekas and the well known sandy beach on the west coast.
Ref: 12612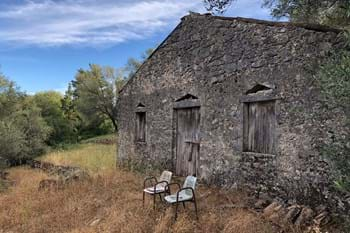 60,000 €
VILLAGE VIEW HOUSE, Spartilas
40 m2 514 m2
A rare find! This pretty stone building is set in a good sized plot of land and has lovely sea views.
Ref: 16718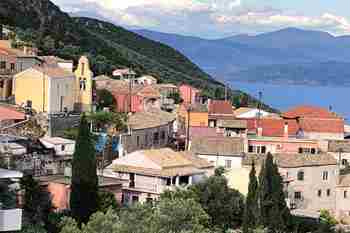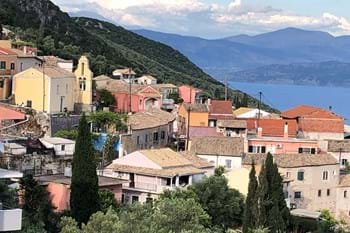 60,000 €
VILLAGE VIEW LAND, Spartilas
1500 m2
At the upper side of the village, this plot has good sea views and is within an easy walk of the village centre.
Ref: 16719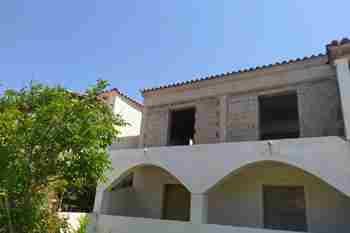 60,000 €
MARY'S APARTMENT, Acharavi
52 m2
A half-finished apartment just 30 meters from the beach of Acharavi.
Ref: 17910