Out and about in Corfu today
Mon, 22nd May 2017
---
Following a few days of muggy sandy Saharan sky, we had a short sharp storm yesterday morning which cleared the atmosphere beautifully.
It also woke me up way too early on a Sunday morning with a gigantic clap of thunder directly over the house, which entailed rushing around unplugging anything electronic, the TV, phone line, modem, etc.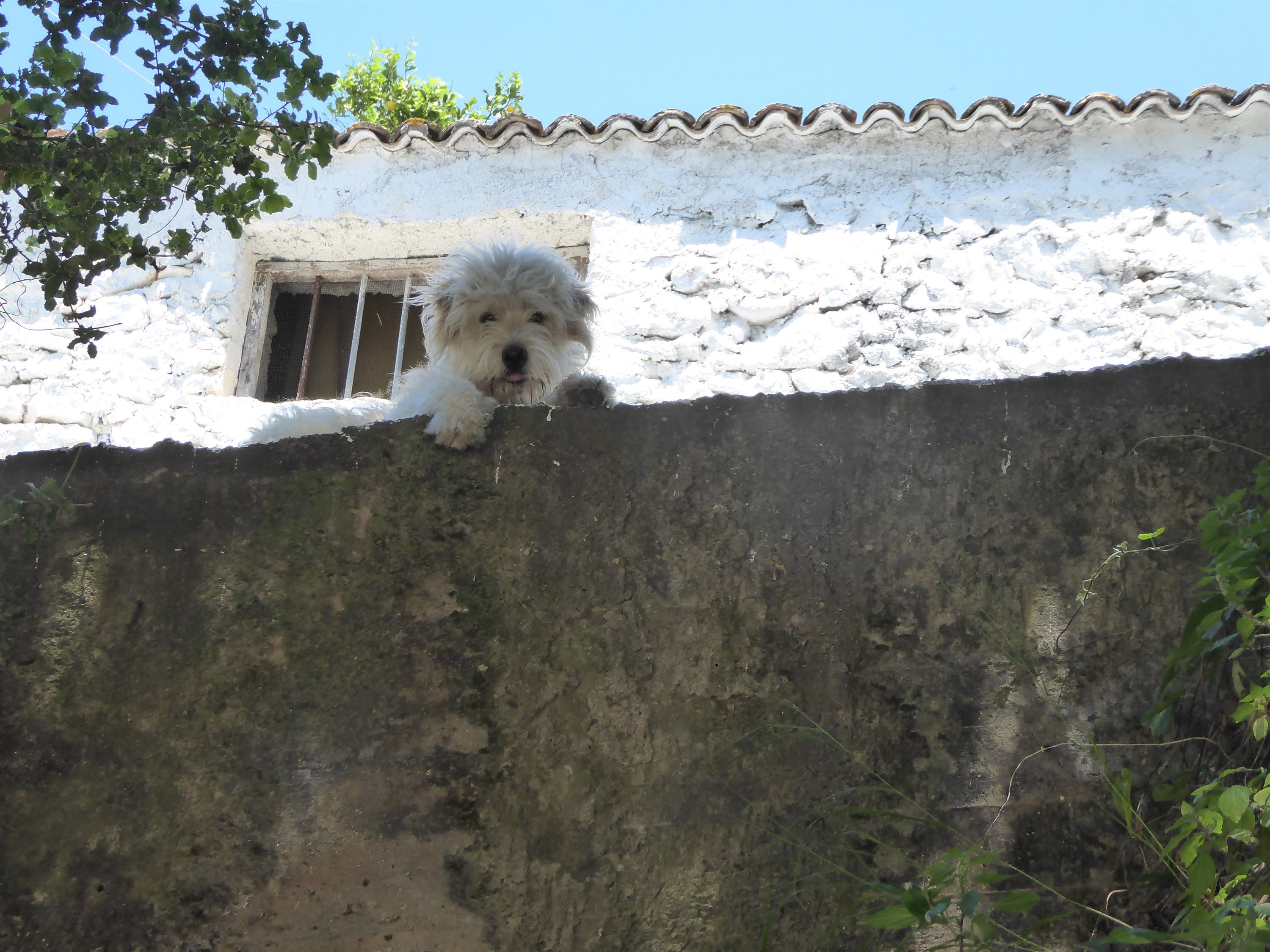 Today we were delighted to welcome the bright sunshine again, as we had a busy programme of house viewings in the north western part of the island.
We attracted the attention of one of the locals, photo above, and also took some pictures of a little house shortly to be added to our website which is bound to be popular as it is located in the village of Doukades where there is always high demand.