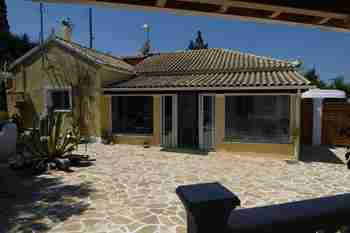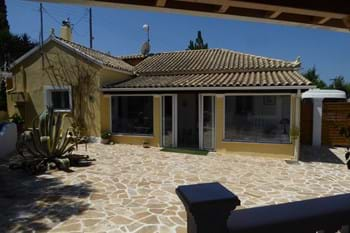 170,000 €
SOFIA HOUSE, Afionas
3 Beds
3 Baths
1 Reception
98 m2
443 m2
This pretty house is on the edge of the beautiful village of Afionas, within easy reach of Arillas or Agios Georgios beaches.
Ref: 12587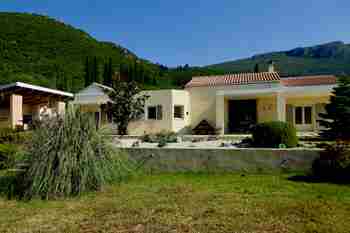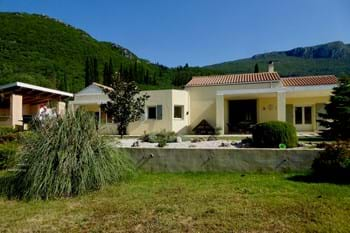 450,000 €
MEADOWVIEW, Doukades
3 Beds
3 Baths
1 Reception
200 m2
6500 m2
Totally private and secluded, this lovely house is near to Doukades, and has pretty valley views.
Ref: 12584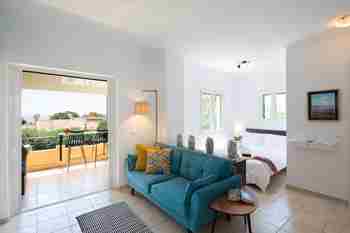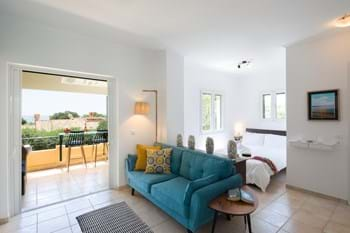 139,000 €
THE SEASIDE STUDIO, Barbati
1 Bathroom
1 Reception
35 m2
A fabulous, newly refurbished studio on one of Corfu's best known beaches, this property has it all - location, contemporary design and high quality fixtures. It is a perfect couples beach retreat, as well as an ideal holiday letting investment.
Ref: 12583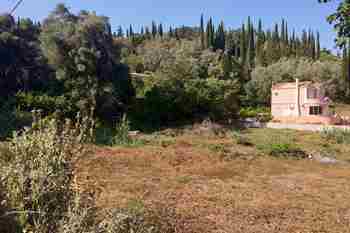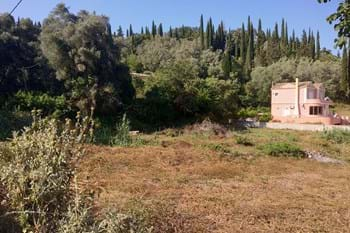 80,000 €
MILIA LAND, Kinopiastes, Corfu
2350 m2
Just a short walk from the village of Kinopiastes and a quick drive into Corfu Town, this land is ideally located for a family home or business.
Ref: 12582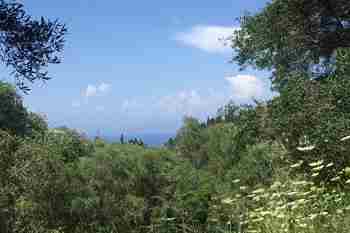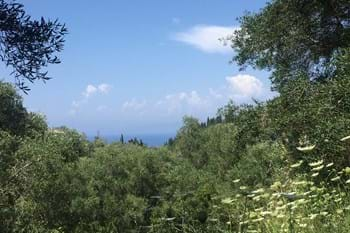 200,000 €
MERLI LAND, nr Lakka, Paxos
2662 m2
Merli land is located just a short drive from Lakka, lovely sea views and a peaceful location.
Ref: 12581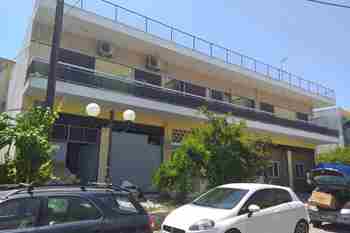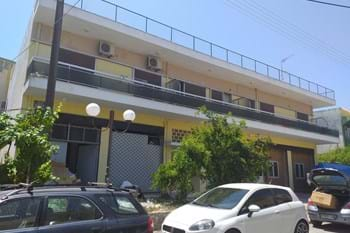 45,000 €
KONTOKALI APARTMENTS, Kontokali
1 Bedroom
1 Bathroom
29 m2
100 m2
These three apartments are right in the centre of Kontokali, with the Marina and all facilities close by.
Ref: 12580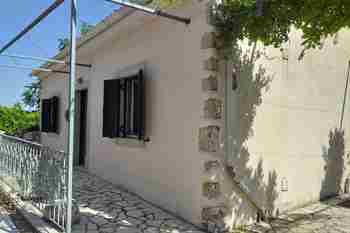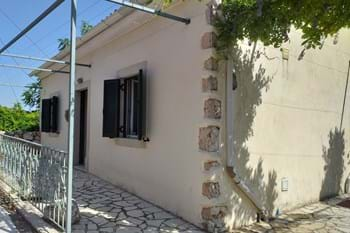 150,000 €
TRINITY VIEW, Sokraki, Corfu
2 Beds
2 Baths
2 Receptions
The present owners have almost completed renovating this lovely traditional house, there are just a few finishing touches and furnishings to be done!
Ref: 12579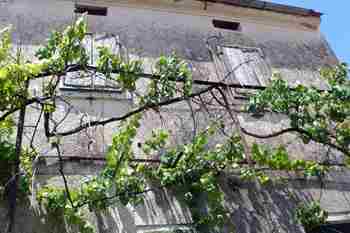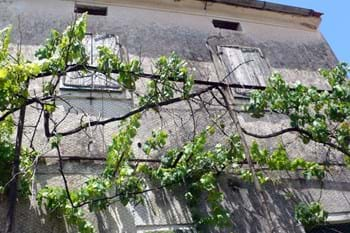 95,000 €
AGIA PARASKEVI HOUSE, Kinopiastes, Corfu
3 Beds
1 Reception
110 m2
127 m2
A lovely village property with a garden, views across the mountains and out towards Corfu Town.
Ref: 12578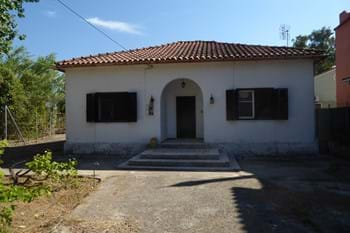 230,000 €
MARINA COTTAGE, Gouvia
4 Beds
1 Bathroom
1 Reception
140 m2
1100 m2
Location location! The house is dated and needs a lot of work, or even demolition, but the garden at the back leads directly onto the Marina. A paradise for boat owners, or boat lovers.
Ref: 12577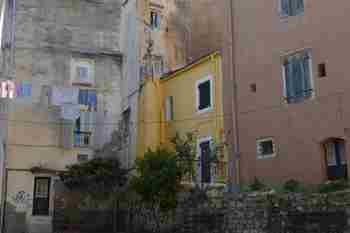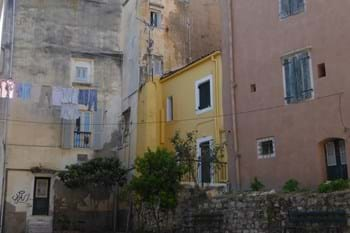 320,000 €
PATRIKOS HOUSE, Corfu town
1 Bedroom
2 Baths
1 Reception
60 m2
5 m2
Fully renovated little town house right in the centre of the Unesco heritage old town. The house has a balcony that looks over an open square at the back.
Ref: 12573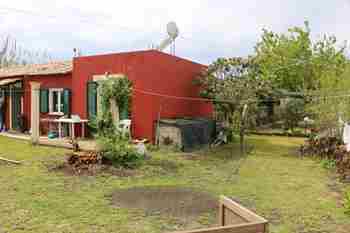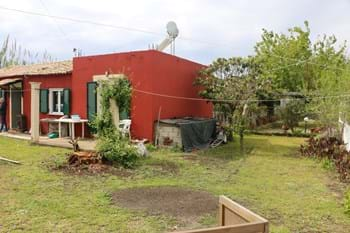 130,000 €
SHORE HOUSE, St Georges South
3 Beds
1 Bathroom
1 Reception
80 m2
300 m2
A 'big little' house near the sea in St. Georges South, this house has 3/4 bedrooms packed into a relatively small space. Recently renovated, and located in a quiet residential area, the house would make a great holiday or permanent home.
Ref: 12570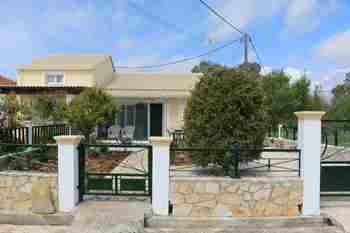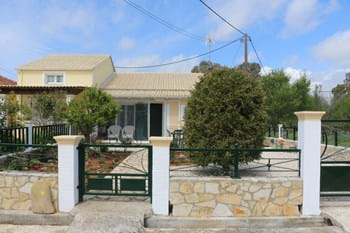 130,000 €
ENGLISH GARDEN HOUSE
2 Beds
1 Bathroom
1 Reception
65 m2
200 m2
An immaculate 2 bedroom, semi detached 'bungalow' style house only 250m from the beach in St Georges South, this property is being sold fully furnished and equipped - ready to live!
Ref: 12569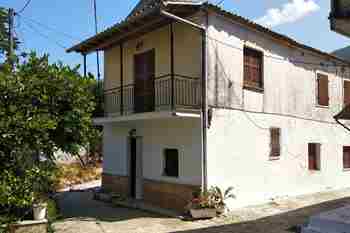 75,000 €
SPIROS' HOUSE, Kinopiastes, Corfu
4 Beds
1 Bathroom
3 Receptions
100 m2
20 m2
A village property with tons of potential, right in the centre of Kinopiastes and a short drive from Corfu Town and the West Coast beaches.
Ref: 12568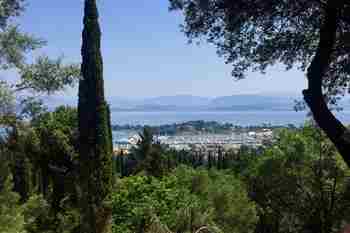 325,000 €
MARINA VIEW LAND, Gouvia
7000 m2
A beautiful plot of land in the elevated part of Gouvia with stunning views in all directions, this is a lovely peaceful area, yet just a short drive to Corfu Town.
Ref: 12565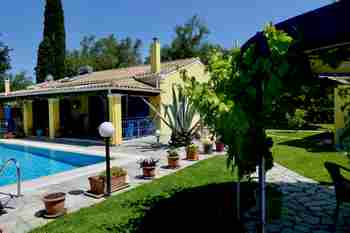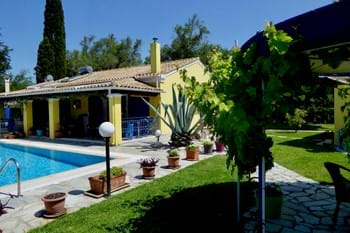 240,000 €
LAKESIDE, Agios Ioannis Lake
3 Beds
1 Bathroom
96 m2
1000 m2
With gardens leading right down to the edge of the lake, and open views beyond, Lakeside is a particularly special two bedroom house that is well worth viewing.
Ref: 12564