79,000 €
THE BAKERS COTTAGE, Argyrades
2 Beds
1 Bathroom
1 Reception
80 m2
120 m2
This is an absolute gem of a renovated house in a picturesque village close to the south west coast, with a 30 m2 veranda and a patio/courtyard - both very unusual in houses in the centre of villages.
Ref: 12547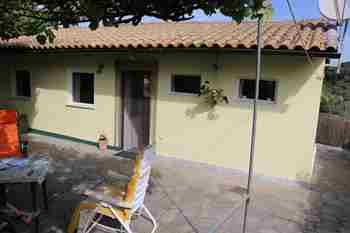 75,000 €
LEMON TREES, Kouspades near Boukari
1 Bathroom
1 Reception
35 m2
110 m2
A charming studio cottage only 5 minutes drive from the popular seaside village of Boukari. The house is in a traditional village, detached and has its own fenced and gated, paved garden.
Ref: 12541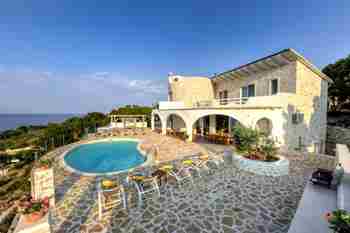 2,200,000 €
TOWER VILLA, Kaki Lagada, Paxos
6 Beds
6 Baths
1 Reception
320 m2
4000 m2
Spacious 6 bedroom villa with private pool, within walking distance to Kaki Lagada beach.
Ref: 12539
750,000 €
VILLA PARALIA, Kaki Lagada, Paxos
3 Beds
3 Baths
1 Reception
125 m2
2000 m2
Immaculate three bedroom stone villa, just a 2 minute walk from Kaki Lagada beach.
Ref: 12538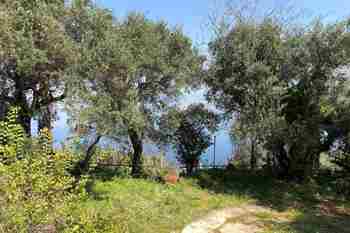 180,000 €
OLD TAVERNA HOUSE, Benitses, Corfu
2 Beds
1 Bathroom
1 Reception
208 m2
2500 m2
This old taverna has a great location, close to the sea and with lovely sea views, but needs complete refurbishment - once completed this could be a lovely 2/3 bedroom property with space for a swimming pool.
Ref: 11538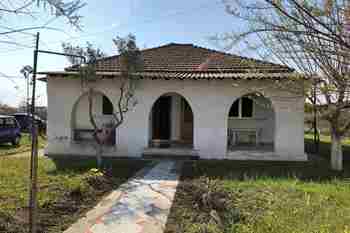 70,000 €
MOLOS HOUSE near the SEA, Lefkimmi, Corfu
1 Bedroom
1 Bathroom
1 Reception
50 m2
200 m2
Small semi detached house in a fenced garden, only 100m from the beach on the south east coast. The house has basic services but needs modernising and could be a nice bolthole by the sea.
Ref: 11537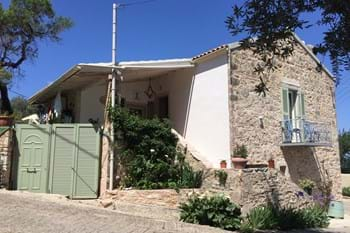 420,000 €
TSIKA HOUSE, Kassiopi
3 Beds
2 Baths
1 Reception
135 m2
30 m2
One of the original stone houses in the hills above Kassiopi, this is a much loved family home and now a successful holiday rental property.
Ref: 11536
160,000 €
AGIOS NIKOLAOS HOUSE, Kato Korakiana, Corfu
4 Beds
4 Baths
2 Receptions
160 m2
1500 m2
An interesting property, offering a large unfinished building and a small one-bedroom bungalow, this is within walking distance of the village centre.
Ref: 11535
250,000 €
VILLA MARIZA, Acharavi
130 m2 1000 m2
This lovely, older style house is just a short level walk from the sandy beach at Acharavi.
Ref: 11534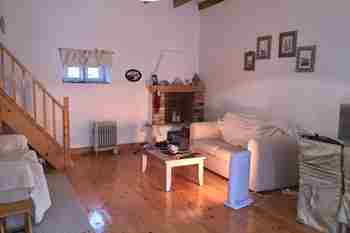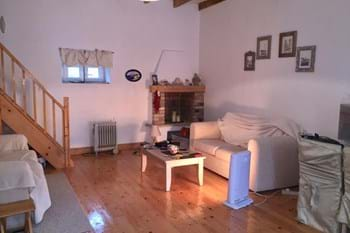 89,000 €
VILLAGE VIEW, Sinarades
2 Beds
1 Bathroom
1 Reception
60 m2
70 m2
A well renovated, end of terrace, 2 bedroom house located on the edge of the popular village of Sinarades, only 20 minutes from Corfu Town, and 10 minutes from the beach at Agios Gordis.
Ref: 11533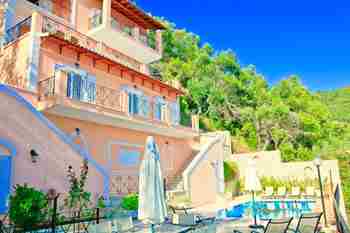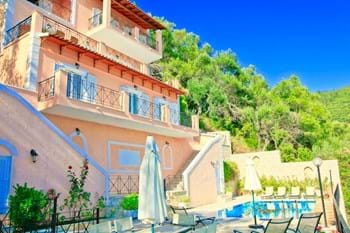 1,500,000 €
NIKOLAS VILLA, Agni
8 Beds
7 Baths
3 Receptions
350 m2
1500 m2
A huge villa on several levels divided into a large maisonette, and two separate apartments, this is an older style property but with excellent rental potential. The bay of Agni with its well known restaurants is within walking distance.
Ref: 11532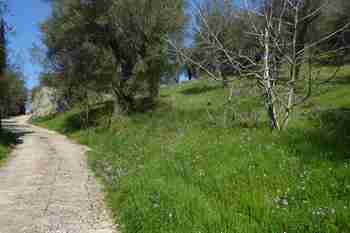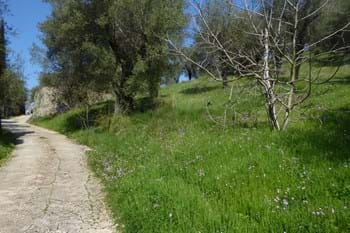 80,000 €
PINK FLOWER LAND, Agios Spiridonas, Corfu
3448 m2
A beautiful plot of land near to the lovely beach at St Spiridons bay.
Ref: 11530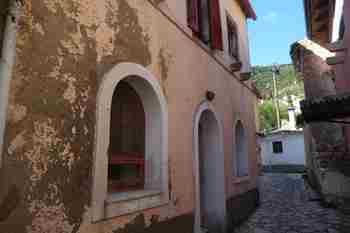 80,000 €
HAMLET COTTAGE, Doukades, Corfu
2 Beds
1 Bathroom
84 m2
90 m2
Ready to move into, Hamlet Cottage is situated in an alleyway within walking distance of the popular village square in Doukades. Included in the price is a paved "garden" area just around the corner.
Ref: 11525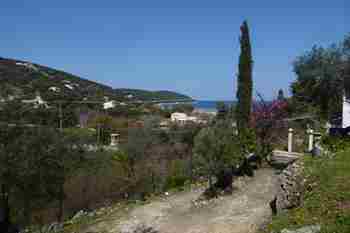 165,000 €
KALAMAKI BAY VIEW LAND, Apraos
4565 m2
A beautiful olive grove close to the beautiful sandy bay at Kalamaki, this is a lovely plot.
Ref: 11524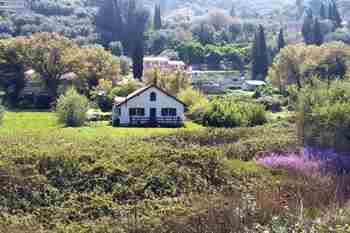 200,000 €
SPRINGBURN BUNGALOW, Ermones, Corfu
2 Beds
3 Baths
1 Reception
140 m2
2400 m2
Close to the Golf course, this pretty bungalow is deceptively spacious and has a lovely sunny garden.
Ref: 11522