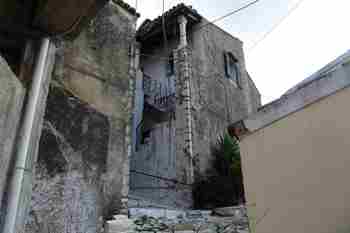 55,000 €
DOWRY CHEST HOUSE, Episkepsis
120 m2
This spacious old house is in the centre of Episkepsis, with lovely sea views towards the north of Corfu. Parking is nearby and also potential for a garden.
Ref: 11203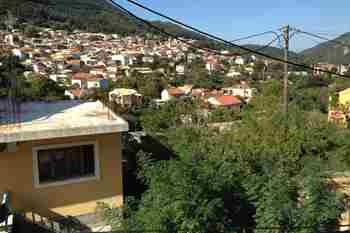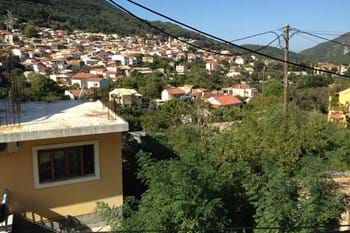 54,000 €
ARCHWAY COTTAGE, Agios Matheos
1 Bedroom
1 Bathroom
1 Reception
58 m2
128 m2
This economically priced little house has been empty for a while so needs some attention (not a lot, just finishings) but overall is in great condition, and ready to occupy. Unlike many village houses it has a nice outside patio, and also a lower terrace which could offer the possibility of a parking space. Entry is into the open plan living room, with a bedroom and second small bedroom/study, and three steps and an attractive brick archway lead to the upper level with fireplace, dining area and kitchen.
Ref: 10861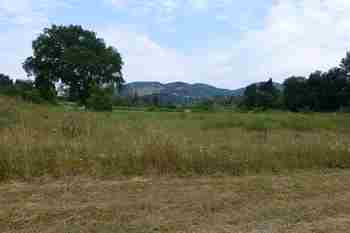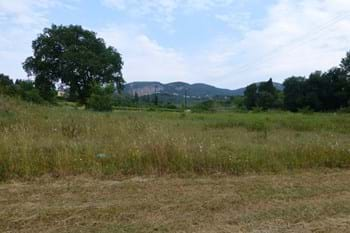 52,000 €
HAYSTACK LAND, Liapades
5400 m2
Large plot of land, divisible into two (but for sale as one large piece), with road frontage and in a quiet location.
Ref: 11063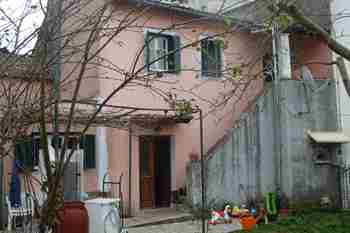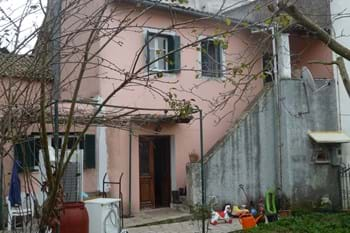 52,000 €
ALLEYWAY HOUSE, Skripero
2 Beds
1 Bathroom
75 m2
500 m2
Located in the lower part of the village of Skripero, this house is in good condition but would definitely benefit from a new kitchen and bathroom. It is a typical village house in that the two bedrooms - one leading from the other - are only accessible from an outside stone staircase, and downstairs on the ground level is the large living room and basic kitchen and bathroom. There is a working fireplace and lovely old beamed ceiling. An additional 75m2 stone shed could be converted into additional living accommodation if desired.Plenty of level garden for vegetables, flowers and even a swimming pool.
Ref: 11084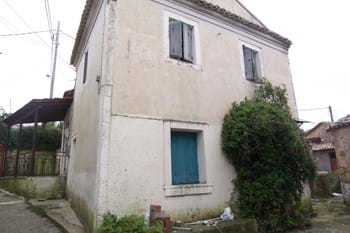 50,000 €
VILLAGE SQUARE HOUSE, Kastellani
2 Beds
1 Bathroom
1 Reception
81 m2
180 m2
A solid old house within sight of the village square in this lively village. In need of total renovation, but with potential to turn into a very attractive home.
Ref: 10364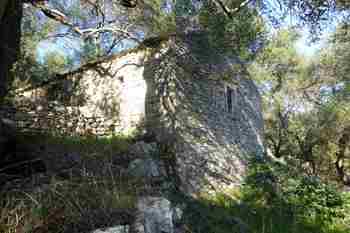 50,000 €
KATAVALOS HIDEAWAY, Katavalos, near Nisaki
48 m2 618 m2
This tiny little stone building is hidden away in the olive groves on the outskirts of the village of Katavalos. With stunning views, this could be turned into something very special.
Ref: 11104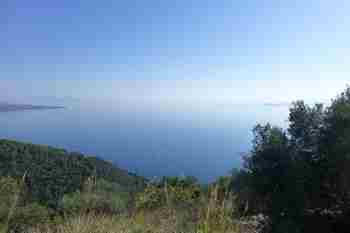 50,000 €
CACTUS LAND, Katavolos, Near Nisaki
919 m2
This little plot of land is directly opposite the 'Katavalos Hideaway' ref 11104. On the mountainside with a fairly steep slope and a spectacular view.
Ref: 11105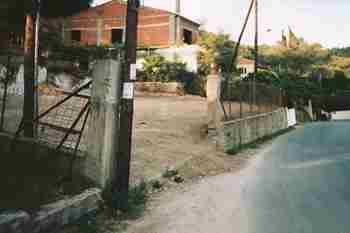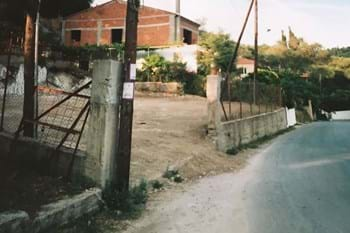 50,000 €
VILLAGE LAND, Boukari
360 m2
Small building plot with building plans available, in the centre of the village of Boukari - a second 'orchard' plot nearby is also available at €70,000.
Ref: 11193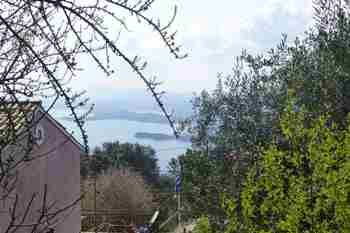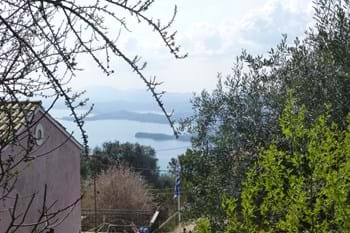 50,000 €
LAND FOR SALE, Spartilas
We have a selection of land for sale in and around the traditional village of Spartilas. Prices start at 35 000€. We work closely with a team of builders and tradesmen who can carry out the building project to your specification. Below you may download a brochure for each plot with more information and photographs.
Ref: 11422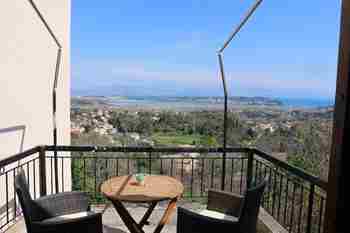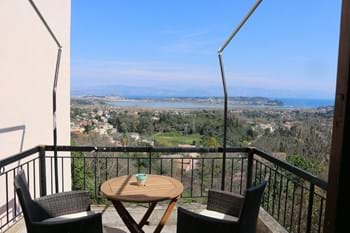 49,995 €
LAGOON VIEW COTTAGE, Viros, Corfu
1 Bedroom
1 Bathroom
1 Reception
60 m2
This 1 bedroom, two floor terraced cottage has its entrance on to the upper floor which is where the bedroom is situated, with French doors onto a balcony with stunning views over Corfu Town and to the coast.
Ref: 10905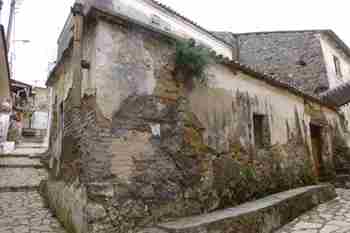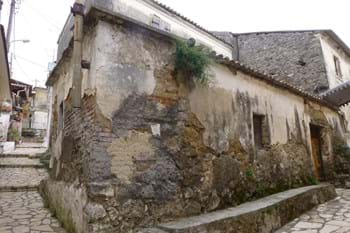 49,000 €
PIRATE'S HOUSE, Sinarades
103 m2
This sturdy stone house is right in the centre of the traditional village of Sinarades. Just a few steps from the road, there is loads of potential to turn this into an interesting characterful home.
Ref: 11059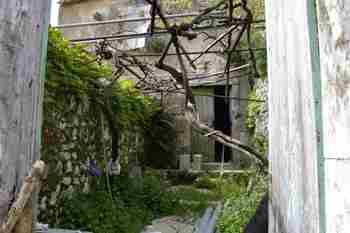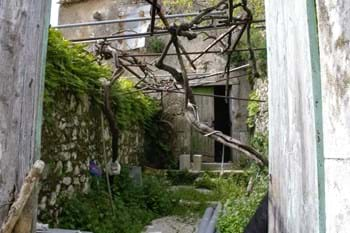 45,000 €
TOP OF THE HILL RUIN, Makrades
120 m2 220 m2
Sunset views over the sea and offshore islands from the garden.
Ref: 10458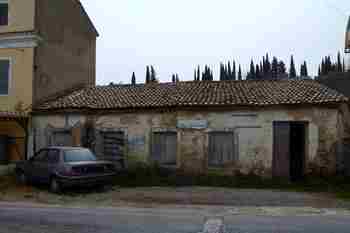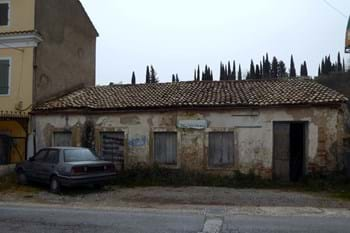 45,000 €
THE OLD CARPENTER'S SHOP, Kinopiastes
102 m2 40 m2
The Old Carpenter's Shop is a pretty, traditional stone building on the roadside near the village of Kinopiastes to the west of Corfu town. It needs full renovation, but it is easy to imagine how lovely it could be - either as a home or a workshop/café. There is a small yard to the rear.
Ref: 11394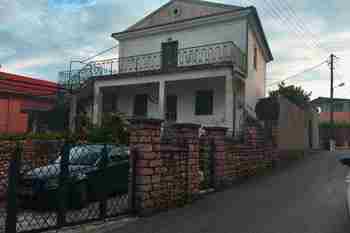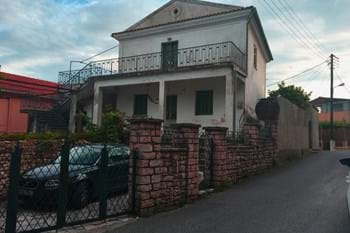 45,000 €
BARBARA'S HOUSE, Spartilas, Corfu
On the edge of the village of Spartilas, this house has plenty of room to provide a year round home and space outside for parking.
Ref: 11438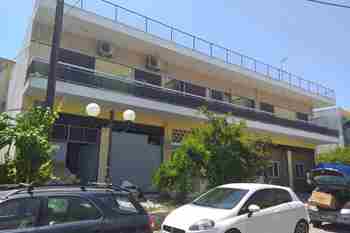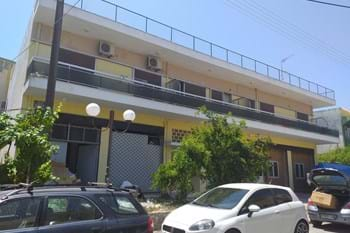 45,000 €
KONTOKALI APARTMENTS, Kontokali
1 Bedroom
1 Bathroom
29 m2
100 m2
These three apartments are right in the centre of Kontokali, with the Marina and all facilities close by.
Ref: 12580