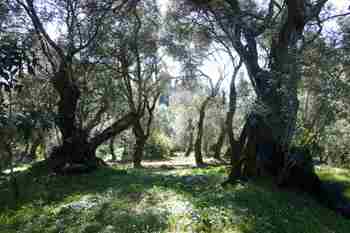 60,000 €
EVROPOULI LAND 2, Evropouli
1400 m2
Attractive plot of land within the village planning zone in the popular village of Evropouli, easily accessible to Corfu Town.
Ref: 11018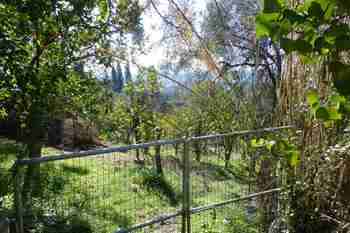 60,000 €
EVROPOULI RURAL LAND, Evropouli
6400 m2
The ultimate rural plot (but also close to Corfu Town), this land is approximately 200m from the winding road leading into the village of Evropouli.
Ref: 11019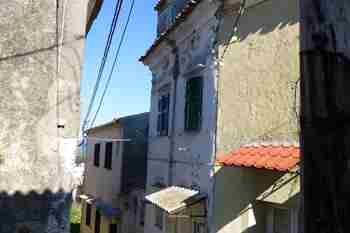 60,000 €
WHITE COTTAGE, Evropouli
2 Beds
1 Bathroom
1 Reception
80 m2
10 m2
Old 3-storey village house, with great potential - including wonderful views! The property is currently in a state of disrepair, but with renovation could provide an interesting 2 bedroom home.
Ref: 11020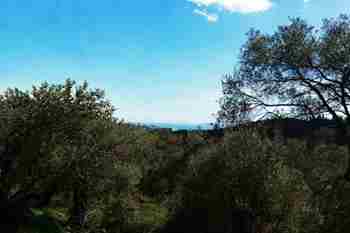 60,000 €
AGIOS MARKOS LAND, Agios Markos, Corfu
777 m2
This gently sloping plot of land is located just outside the village of Agios Markos with lovely sea views.
Ref: 11387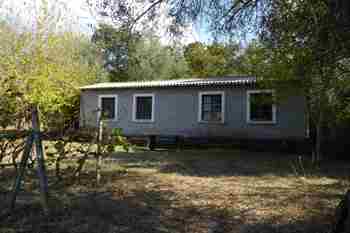 60,000 €
VINEYARD HOUSE, Skripero, Corfu
85 m2 5204 m2
In the valley looking towards the hillside village of Skripero, Vinyard House is a basic building in need of improvement and renovation in a large, fenced plot of vines and olive trees.
Ref: 11491
60,000 €
MIRAGE LAND, Spartilas, Corfu
1726 m2
Just imagine... a lovely three bedroom home in this quiet plot near Spartilas.
Ref: 11498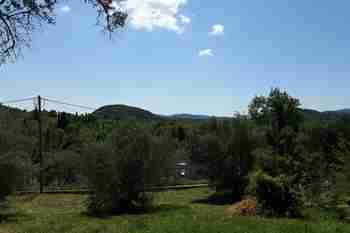 60,000 €
DAISY LAND, Ano Korakiana
4347 m2
A lovely plot of land with a gentle slope and open countryside views, this is in a good location with lively villages nearby.
Ref: 12553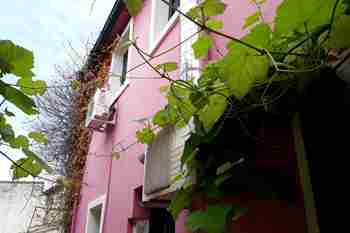 59,000 €
THE BOLTHOLE, Ano Korakiana, Corfu
2 Beds
1 Bathroom
1 Reception
74 m2
52 m2
A pretty little house tucked away in a quiet corner of Ano Korakiana, this is a perfect holiday bolthole!
Ref: 12558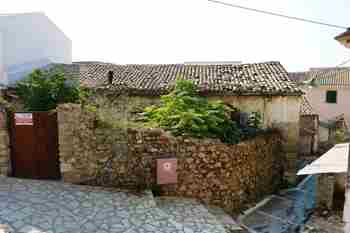 58,000 €
OLIVE GARDEN TWO, Gardelades, Corfu
Low stone semi-detached olive press, with small garden in the picturesque village of Gardelades.
Ref: 10211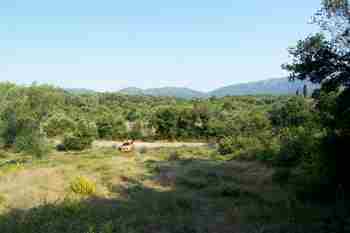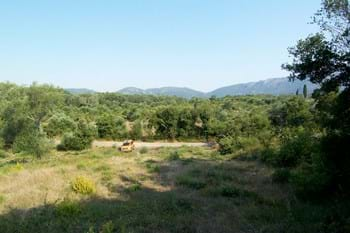 55,000 €
HAYLEY LAND, Fondana
4000 m2
Attractive building plot located off the main road heading towards Paleokastritsa. Easy to build on and convenient for local facilities.
Ref: 10199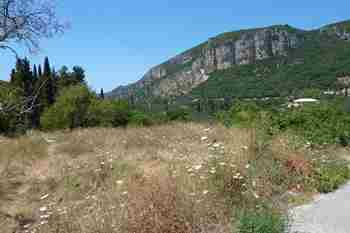 55,000 €
VILLAGE LAND, Gardelades
1370 m2
Building land on the outer edge of a pretty hill-village in west Corfu.
Ref: 10207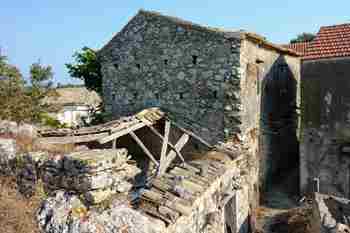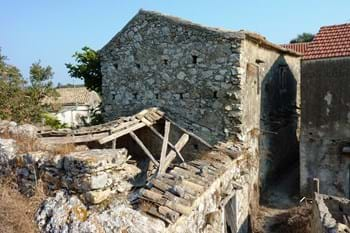 55,000 €
ROCK GARDEN HOUSE, Makrades
130 m2 50 m2
Large stone village house with unusual inner courtyard and distant sea views.
Ref: 10455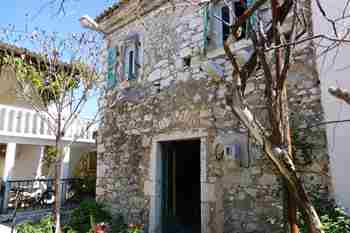 55,000 €
PELEKITO COTTAGE, Pelekito
70 m2 10 m2
This charming stone property in the pretty hamlet of Pelekito would make a two bedroomed house once renovated. A parking space is nearby - a garage and studio apartment could be constructed.
Ref: 10982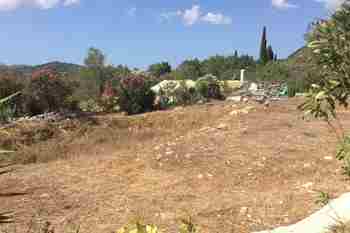 55,000 €
TREETOPS, Ano Korakiana
950 m2
This sensibly priced plot of land is just outside the village of Ano Korakiana, in a secluded quiet location.
Ref: 11110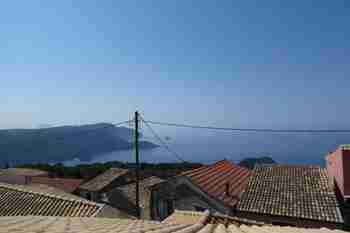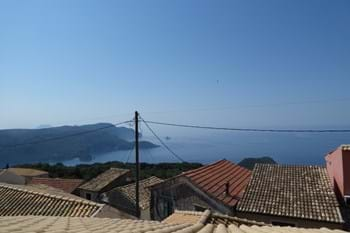 55,000 €
JULY HOUSE, Lakones, Corfu
2 Beds
1 Bathroom
1 Reception
100 m2
Partially renovated, this village house is spacious and has a lovely roof terrace with sea views.
Ref: 11183