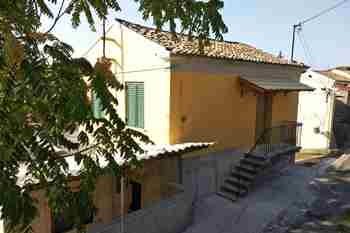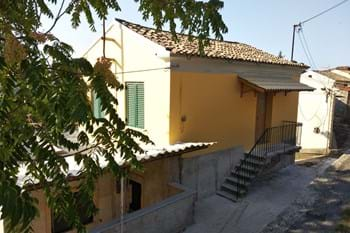 100,000 €
NUMBER FOUR-SIX-TWO, Ano Korakiana
2 Beds
2 Baths
1 Reception
110 m2
200 m2
Definitely a rare find - a detached, on the road, village house with a garden and a great view! In the process of being renovated, this house has a lot to offer.
Ref: 10100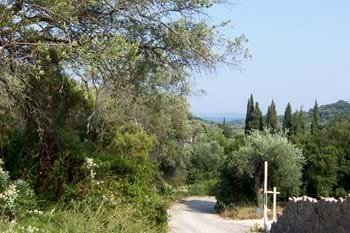 99,000 €
NANOS LAND, Ano Korakiana
2200 m2
Situated just outside Ano Korakiana, this very slightly sloping land is within the village building zone allowing for the construction of several separate houses.
Ref: 10101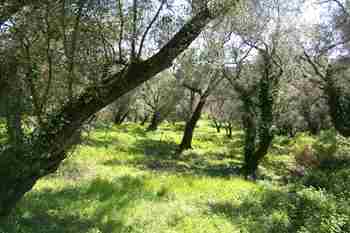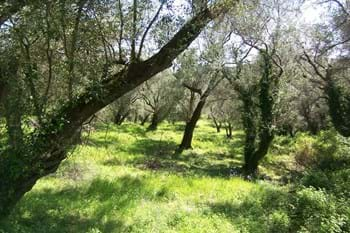 60,000 €
BELLA LAND, Ano Korakiana
2500 m2
Building land for sale on the eastern side of the village of Ano Korakiana. With part of the plot falling within the village boundaries, it would be permitted to develop the land quite intensively.
Ref: 10104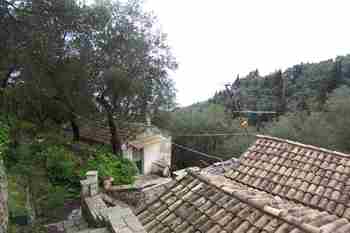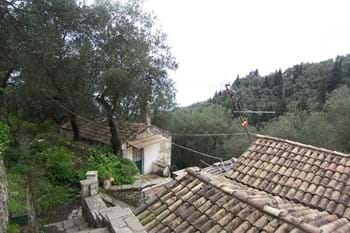 149,000 €
ZAFIROS STONE HOUSE, Apolisies
Lovely traditional stone house in a quiet mountain setting just outside the village of Apolisies, above Nissaki. In good condition but in need of renovation, this has the wonderful sea and mountain views so typical of this area.
Ref: 10107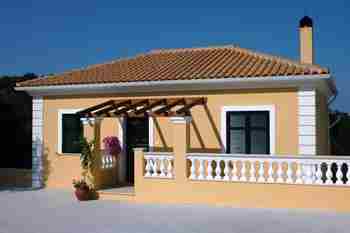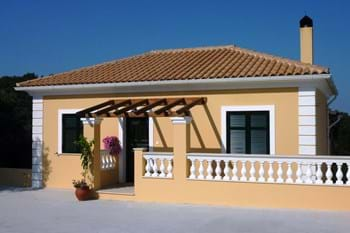 245,000 €
PARAMOUR VILLAS, Arillas, Corfu
3 Beds
2 Baths
1 Reception
127 m2
A new development of 5 high quality villas with stunning views down to the west coast. The houses occupy an enviable position in the hills, yet are only a few minutes drive down to the beach, shops and tavernas of Arillas, offering a great opportunity either for full time residence, holiday home, or letting investment. Try an offer!
Ref: 10112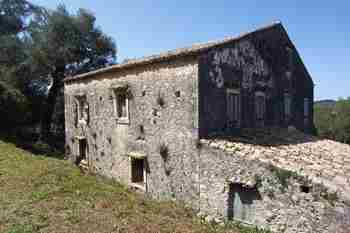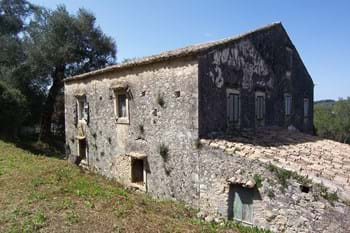 220,000 €
THE MANOR HOUSE, Arkadades
570 m2 2000 m2
Huge old stone house with citrus trees and distant sea views to the north. Now available with additional land and making this property even more attractive as a commercial enterprise.
Ref: 10113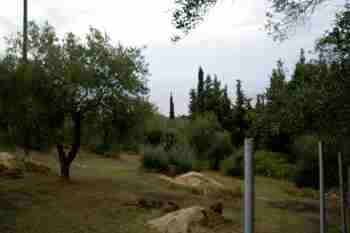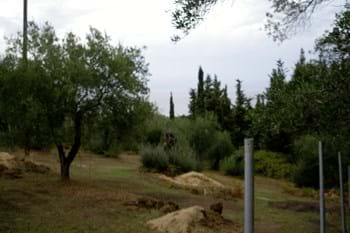 185,000 €
OCTOBER LAND, Astrakeri
3434 m2
Lovely building land with a gentle slope and excellent sea views towards Astrakeri harbour. Price includes building licence and plans for a two-storey villa with swimming pool.
Ref: 10117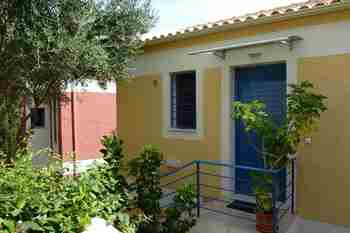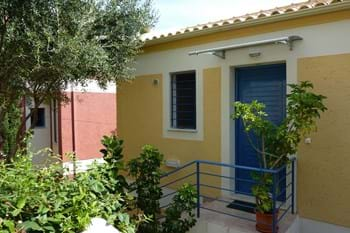 270,000 €
VERDE BLU BEACH HOUSES, Barbati, Corfu
3 Beds
2 Baths
1 Reception
110 m2
These are a different style of Corfu villa - comfort, luxury and convenience, virtually beachside, in the popular north east coast area of Barbati.
Ref: 10120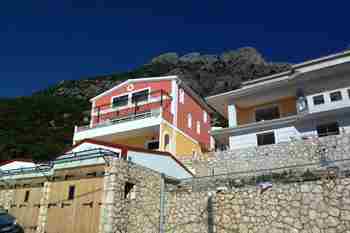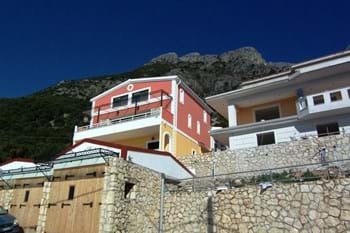 125,000 €
BARBATI MAISONETTES, Barbati
2 Beds
1 Bathroom
1 Reception
50 m2
A new development of individually designed maisonettes all of which enjoy lovely sea views and the facilities of this popular family resort but in a quiet position.
Ref: 10123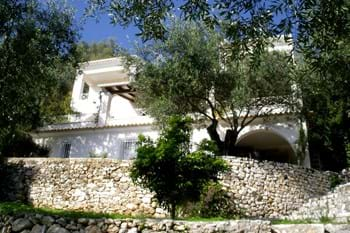 590,000 €
GARDEN VILLA, Barbati, Corfu
3 Beds
2 Receptions
180 m2
4400 m2
This is one of the most well presented and designed villas we have seen. Hidden away in the olive groves above Barbati, it is barely visible from the road and so enjoys both privacy and the convenience of this ever-popular family resort. Its elevated position means that it has wonderful views over the sea towards Corfu town, and across the top of the resort below.
Ref: 10124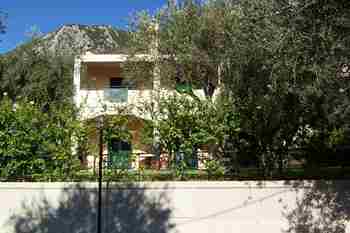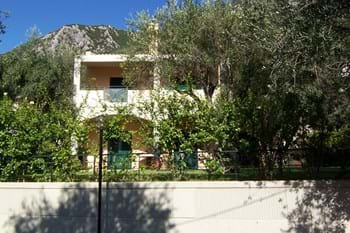 180,000 €
RIVIERA APARTMENT, Barbati
2 Beds
1 Bathroom
1 Reception
70 m2
Part of the very exclusive Riviera development at Barbati, this first floor apartment is comfortable and very well looked after.
Ref: 10127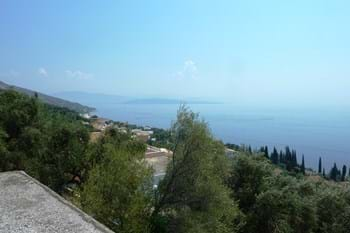 80,000 €
MOUNTAINSIDE STRUCTURE, Barbati
140 m2 6630 m2
Enjoying one of the most splendid views we have seen, this concrete base is the starting point for a lovely permanent or holiday home.
Ref: 10132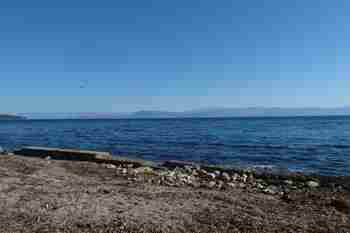 300,000 €
BEACHFRONT BUILDING, Benitses
Not pretty - but absolutely prime location! The lower two floors of a 3 floor building, in need of complete renovation, right on the beach in Benitses, suitable for restoration either as a seaside home, or as an investment property.
Ref: 10139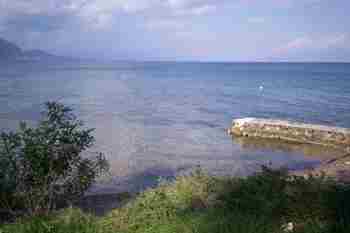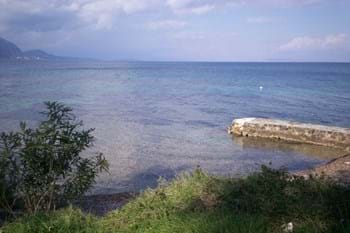 1,250,000 €
TURQUOISE HARBOUR VILLAS, Boukari
12 Beds
12 Baths
3 Receptions
480 m2
4000 m2
Three unique villas built in contemporary style each with a private swimming pool, only 100m from a tiny turquoise harbour, on the calm south east coast, just a short distance from the well known village of Boukari. The villas are recently completed to a high standard, and represent an excellent letting investment.
Ref: 10141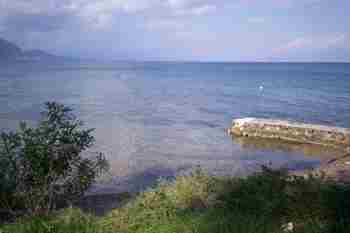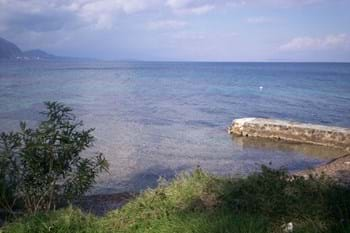 180,000 €
BOUKARI BAY VIEW LAND, Boukari
7000 m2
Large, pretty piece of land, about 400m from the beach, with beautiful views out to sea.
Ref: 10142