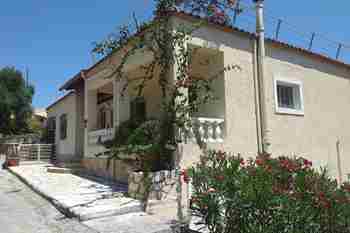 320,000 €
SUNWATCH, Kato Korakiana, Corfu
3 Beds
3 Baths
2 Receptions
185 m2
1042 m2
Designed to take advantage of the spectacular views all the way to the south of Corfu and up and along the north east coast, this is a very interesting house with potential for further improvement but in excellent condition.
Ref: 12592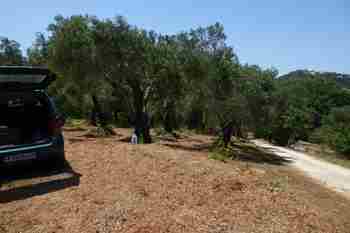 100,000 €
MEROVIGLI LAND, Gardelades
4100 m2
Close to the villages of Gardelades and Liapades, this plot of land boasts a selection of established and newly planted olive trees.
Ref: 12590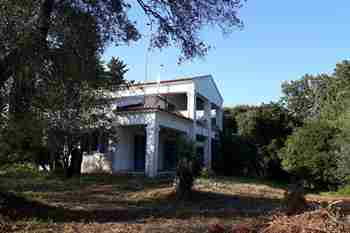 375,000 €
HOUSE IN THE WOODS, Kato Korakiana, Corfu
3 Beds
3 Baths
1 Reception
200 m2
4450 m2
In a lovely wooded plot with pine, olive and various fruit trees, this lovely family house has been unoccupied for some years and is in need of some general refurbishment.
Ref: 12589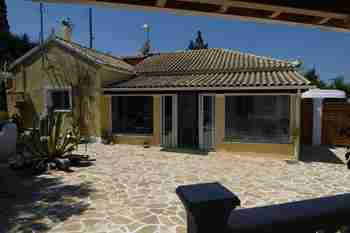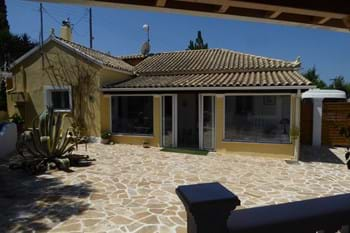 170,000 €
SOFIA HOUSE, Afionas, Corfu
3 Beds
3 Baths
1 Reception
98 m2
443 m2
This pretty house is on the edge of the beautiful village of Afionas, within easy reach of Arillas or Agios Georgios beaches.
Ref: 12587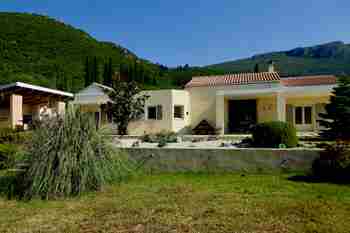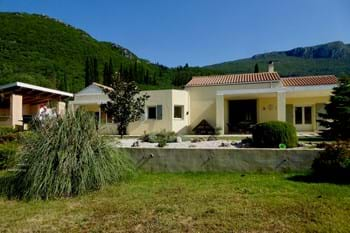 450,000 €
MEADOWVIEW, Doukades, Corfu
3 Beds
3 Baths
1 Reception
200 m2
6500 m2
Totally private and secluded, this lovely house is near to Doukades, and has pretty valley views.
Ref: 12584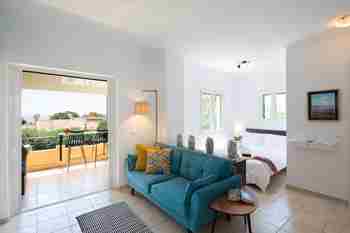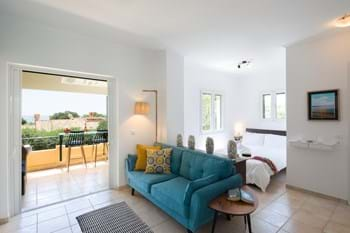 139,000 €
THE SEASIDE STUDIO, Barbati, Corfu
1 Bathroom
1 Reception
35 m2
A fabulous, newly refurbished studio on one of Corfu's best known beaches, this property has it all - location, contemporary design and high quality fixtures. It is a perfect couples beach retreat, as well as an ideal holiday letting investment.
Ref: 12583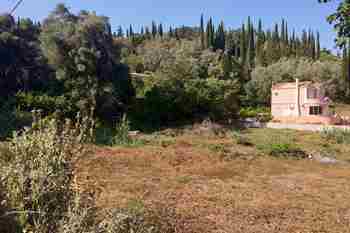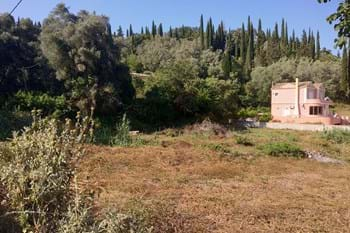 80,000 €
MILIA LAND, Kinopiastes, Corfu
2350 m2
Just a short walk from the village of Kinopiastes and a quick drive into Corfu Town, this land is ideally located for a family home or business.
Ref: 12582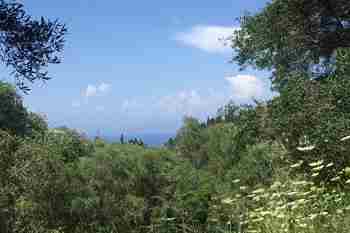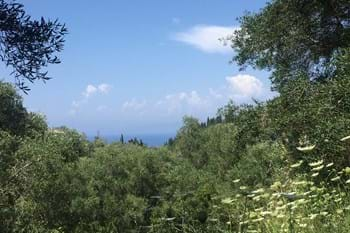 200,000 €
MERLI LAND, nr Lakka, Paxos
2662 m2
Merli land is located just a short drive from Lakka, lovely sea views and a peaceful location.
Ref: 12581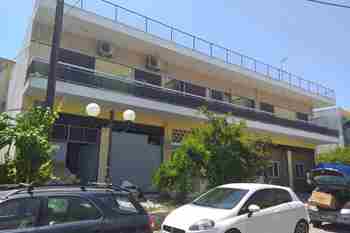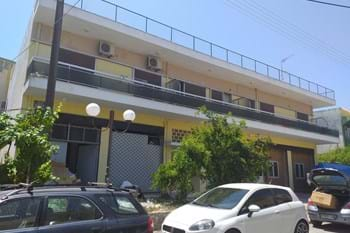 45,000 €
KONTOKALI APARTMENTS, Kontokali
1 Bedroom
1 Bathroom
29 m2
100 m2
These three apartments are right in the centre of Kontokali, with the Marina and all facilities close by.
Ref: 12580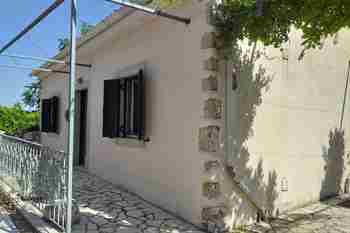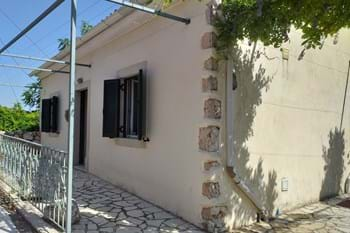 150,000 €
TRINITY VIEW, Sokraki, Corfu
2 Beds
2 Baths
2 Receptions
The present owners have almost completed renovating this lovely traditional house, there are just a few finishing touches and furnishings to be done!
Ref: 12579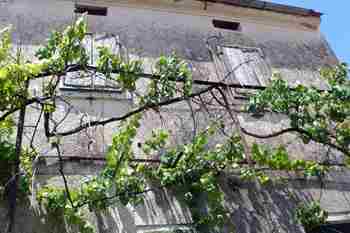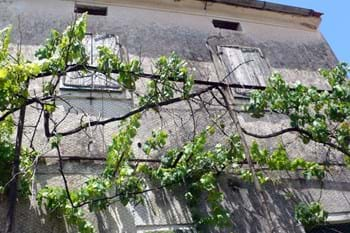 95,000 €
AGIA PARASKEVI HOUSE, Kinopiastes, Corfu
3 Beds
1 Reception
110 m2
127 m2
A lovely village property with a garden, views across the mountains and out towards Corfu Town.
Ref: 12578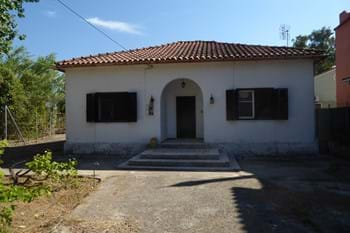 230,000 €
MARINA COTTAGE, Gouvia, Corfu
4 Beds
1 Bathroom
1 Reception
140 m2
733 m2
Location location! The house is dated and needs a lot of work, or even demolition, but the garden at the back leads directly onto the Marina. A paradise for boat owners, or boat lovers.
Ref: 12577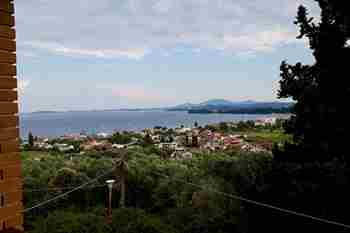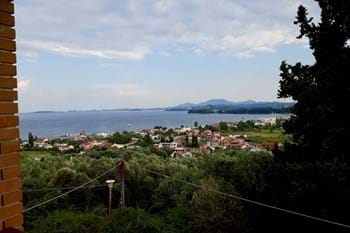 380,000 €
AGIOS MARKOS APARTMENTS, Agios Markos, Corfu
7 Beds
4 Baths
3 Receptions
240 m2
900 m2
This large building is currently divided into three separate apartments, but there is space on the lower floor for further development.
Ref: 12575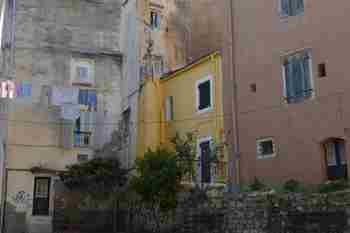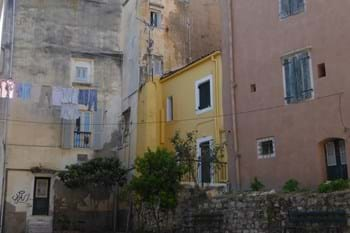 320,000 €
PATRIKOS HOUSE, Corfu Town, Corfu
1 Bedroom
2 Baths
1 Reception
60 m2
5 m2
Fully renovated little town house right in the centre of the Unesco heritage old town. The house has a balcony that looks over an open square at the back.
Ref: 12573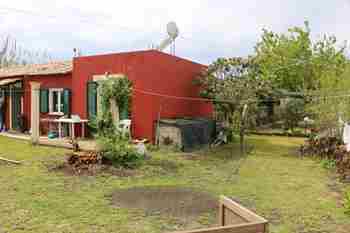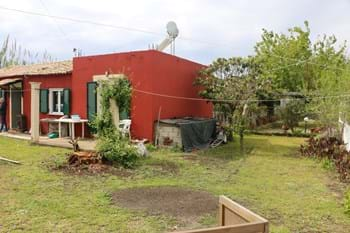 130,000 €
SHORE HOUSE, St Georges South
3 Beds
1 Bathroom
1 Reception
80 m2
300 m2
A 'big little' house near the sea in St. Georges South, this house has 3/4 bedrooms packed into a relatively small space. Recently renovated, and located in a quiet residential area, the house would make a great holiday or permanent home.
Ref: 12570