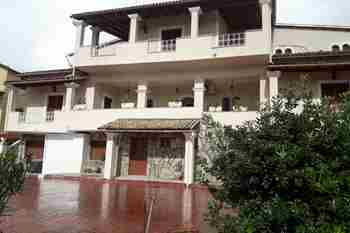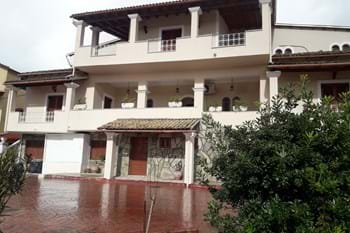 639,000 €
KASTANIA HOUSE, Alepou, Corfu
10 Beds
8 Baths
3 Receptions
600 m2
A huge house, conveniently close to Corfu Town, which would be adaptable to use either as several separate apartments, as per the current layout, or which could be re-configured to make more, smaller units for letting.
Ref: 11512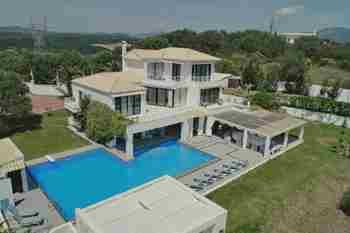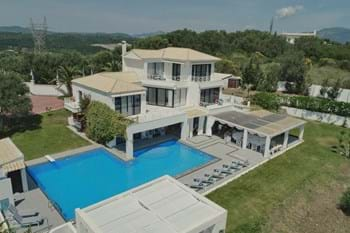 1,700,000 €
VILLA GAIA, near Danilia, Corfu
9 Beds
9 Baths
2 Receptions
394 m2
5550 m2
This is a new, absolutely outstanding, Mediterranean-style villa and separate large guest/staff house, reflecting the highest standards of design and build quality, in a convenient location, 3km from the nearest beach and the international Marina, and only 11km from Corfu Town and the Airport. It has commanding views down to the Marina, Corfu town and along the scenic north-east coast.
Ref: 10159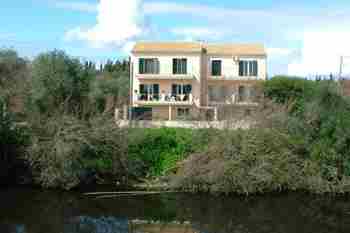 379,000 €
RIVERSIDE VILLA, MAISONETTES & STUDIOS, Lefkimmi
9 Beds
6 Baths
2 Receptions
330 m2
2500 m2
An interesting investment on the banks of the river, only 300m from the beach comprising a 3 bedroom house in private enclosed garden plus 2 new maisonettes each with 2 bedrooms, and 2 self contained studios on the ground floor.
Ref: 10674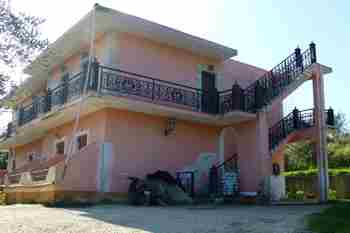 300,000 €
AFIONAS APARTMENT & STUDIOS, Afionas
8 Beds
7 Baths
1 Reception
400 m2
Within walking distance of the village of Afionas, this block of 5 studios, and 4 bedroom first floor apartment represents a good opportunity for a living/investment situation. The price has recently been slightly increased to take into account repairs and improvements carried out by the vendor.
Ref: 10009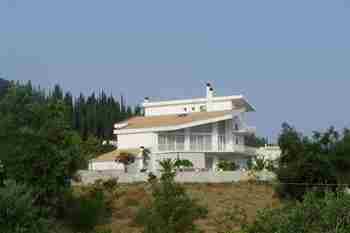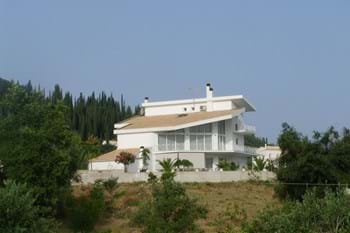 1,250,000 €
PEACOCK VILLA, Agioi Deka, Corfu
8 Beds
4 Baths
3 Receptions
520 m2
2400 m2
A stylish contemporary villa, in a convenient location just a short drive from Corfu Town and the Airport. The villa has extensive views across to the lagoon, Corfu Town and beyond. The layout of the property is designed to make the most of its space and views, and lends itself to a variety of accommodation combinations.
Ref: 11211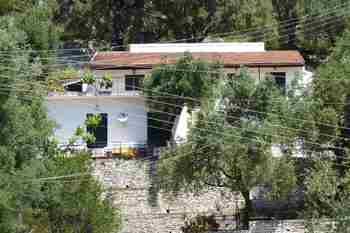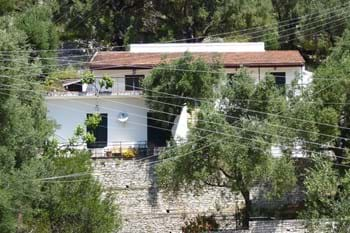 250,000 €
KAMINAKI BEACH VIEW APARTMENTS, Kaminaki, Corfu
8 Beds
4 Baths
200 m2
4700 m2
Four apartments, on the road above the pretty beach at Kaminaki, these have a lovely sea view and would be an ideal rental opportunity.
Ref: 11265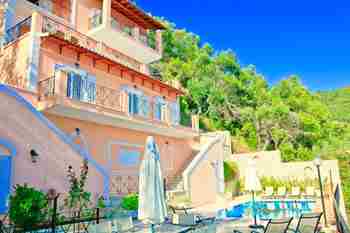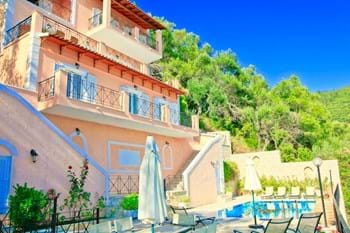 1,500,000 €
NIKOLAS VILLA, Agni
8 Beds
7 Baths
3 Receptions
350 m2
1500 m2
A huge villa on several levels divided into a large maisonette, and two separate apartments, this is an older style property but with excellent rental potential. The bay of Agni with its well known restaurants is within walking distance.
Ref: 11532
1,250,000 €
VILLA NIKOLAS, Dassia, Corfu
7 Beds
5 Baths
3 Receptions
293 m2
2000 m2
This unusual 7 bedroom villa, with two swimming pools is only 200m from the beach, and a short walk from shops and restaurants.
Ref: 10162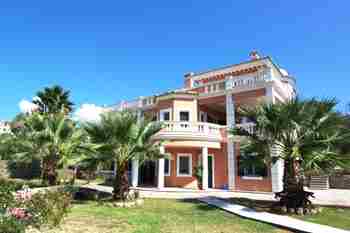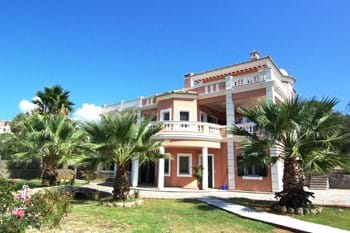 1,800,000 €
LAGOON VILLA, Kommeno, Corfu
7 Beds
5 Baths
2 Receptions
430 m2
3750 m2
An extravagantly designed villa in one of the most sought after areas of Corfu. With luxurious finishings and a beautiful view, this is an exceptional property. The owner is very keen to sell and is willing to discuss a variety of payment options on the asking price.
Ref: 10408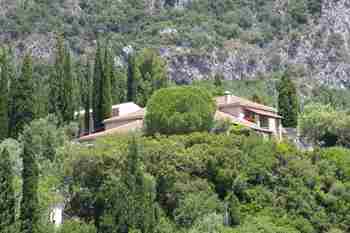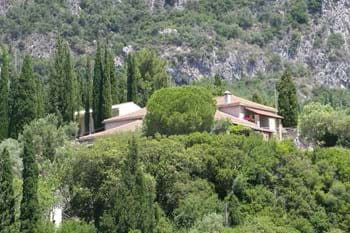 1,500,000 €
PALEOKASTRITSA ESTATE, Paleokastritsa
7 Beds
6 Baths
4 Receptions
200 m2
6400 m2
Unique estate for sale in the centre of this well-known beauty spot. Perched on a headland there is a new and breathtaking view from every angle.
Ref: 10493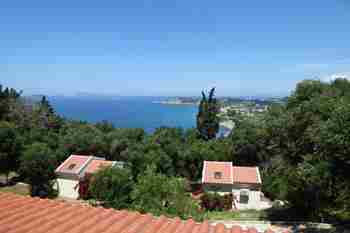 795,000 €
ELAIONAS, Afionas, Corfu
7 Beds
6 Baths
400 m2
2595 m2
This beautifully situated villa, with breathtaking sea views, includes four separate self contained studios within its grounds, making it an ideal rental business opportunity.
Ref: 11174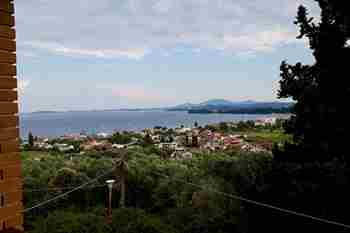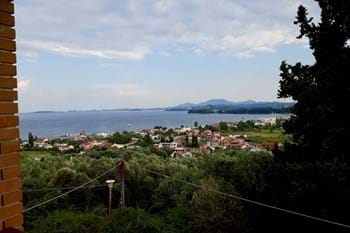 380,000 €
AGIOS MARKOS APARTMENTS, Agios Markos, Corfu
7 Beds
4 Baths
3 Receptions
240 m2
900 m2
This large building is currently divided into three separate apartments, but there is space on the lower floor for further development.
Ref: 12575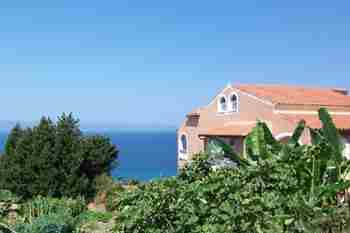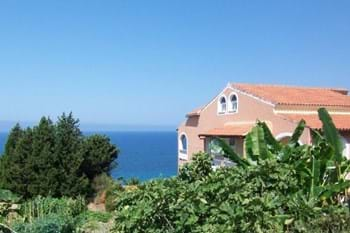 940,000 €
OLEANDER SEASIDE VILLA, Paramonas
6 Beds
3 Baths
1 Reception
200 m2
4000 m2
One of those incredibly rare, absolute beachfront properties, with a virtually private beach, in a fantastic position on the secluded west coast of Corfu.
Ref: 10495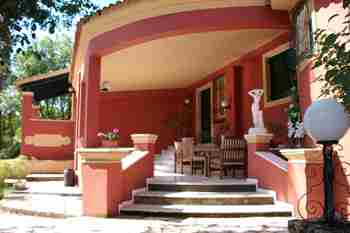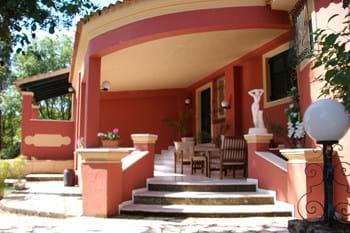 495,000 €
PELEKAS VILLA, Pelekas, Corfu
6 Beds
5 Baths
2 Receptions
198 m2
5000 m2
A spacious villa, in a convenient location, offering a variety of possibilities for either a family home, rental villa, or 'boutique' hotel business.
Ref: 10502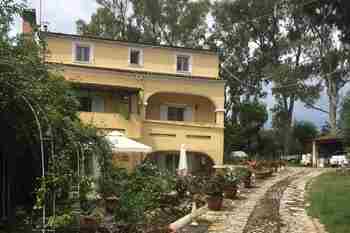 250,000 €
DANILIA HOUSE, Danilia, Corfu
6 Beds
4 Baths
1 Reception
250 m2
A very large, semi detached, family house in a quiet yet convenient area of Corfu, this property has been well looked after by its present owners. Reasonably priced, the large garden and swimming pool is an extra bonus!
Ref: 10609